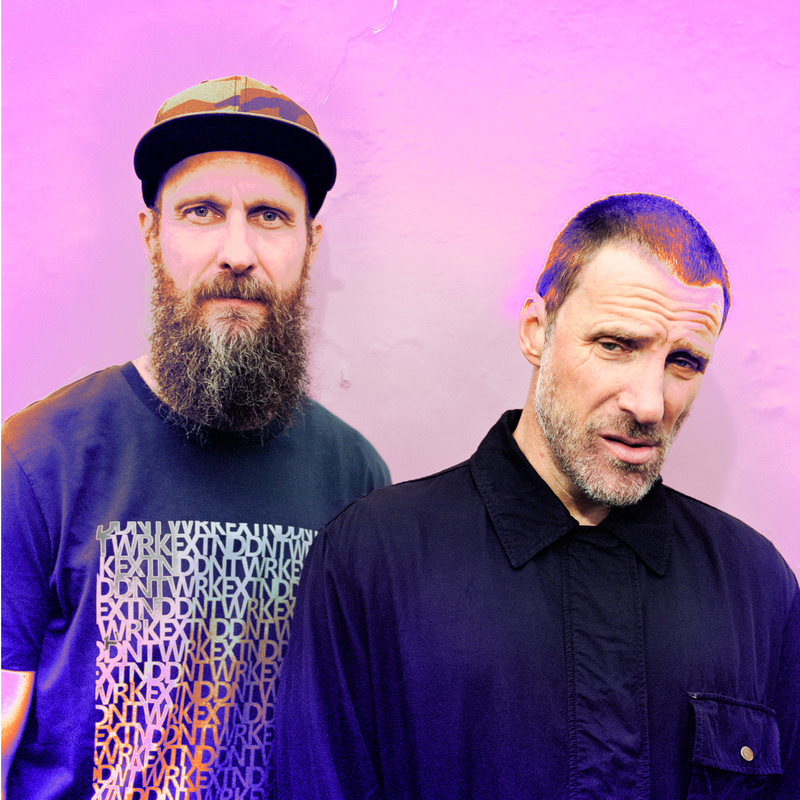 SPOTIFY APPLE MUSIC YOUTUBE INSTAGRAM FACEBOOK
We are immensely pleased to have the duo Sleaford Mods at Pohoda. Thanks to the pungency of the lyrics, Sleaford Mods are considered one of the most influential and successful British bands of today. They describe themselves as creators of minimalist punk rap for the working class: in their lyrics, they criticize pop culture and celebrities and point to social problems such as unemployment and poor working conditions. They are likened to The Clash, The Jam, and Public Enemy, while also Iggy Pop is a fan.

 The penultimate album, Spare Ribs, reached the 4th place in the UK Albums Chart and this year's album, UK Grim, even seized the 3rd place. In addition to their own songs, Sleaford Mods also became famous for their collaborations with artists such as The Prodigy, Leftfield, and Orbital.
After the concert at Pohoda, which will surely be one of the highlights of Pohoda 2023, the duo Jason Williamson and Andrew Farn will go straight back to London, where they will perform at the famous Wembley Stadium with the legendary Blur.

"Sleaford Mods are one of my favorite bands, their vinyls are adornment of my music collection. In 2017, when they were at Pohoda for the first time, I watched 20 minutes of their concert and they had such energy that I felt like slept well and for a long time... I plan to use this trick this year as well...:).Extraordinary musical appearance, rap like from a machine gun to great, seemingly simple backgrounds. Their stage "anti-show" is also exceptional, pure power and amazing creativity," Mišo Kaščák adds.