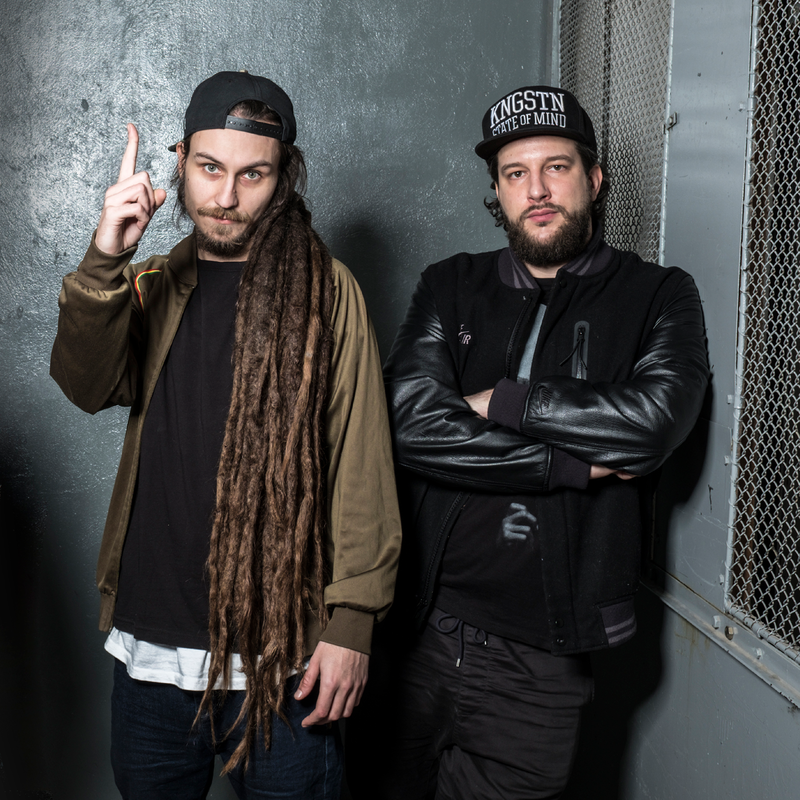 Simple Sample & Pokyman SK
DJ Simple Sample, an aficionado of Caribbean rhythms and booming beats, is one of the founders and organisers of the Uprising festival and is behind the labels Reggae Callin' and The Wellders. He is also the agent of band Medial Banana.
Pokyman is the frontman and lyricist of Medial Banana, a selector and MC in Ghetto Youths Sound, and co-founder of Reggae Callin' Records. He also works as a solo performer; he has performed with his project with Lukie FWD and DJ Simple Sample in many countries, including Jamaica, where they and the crew also shot a 7-part documentary Inna Jamdown.