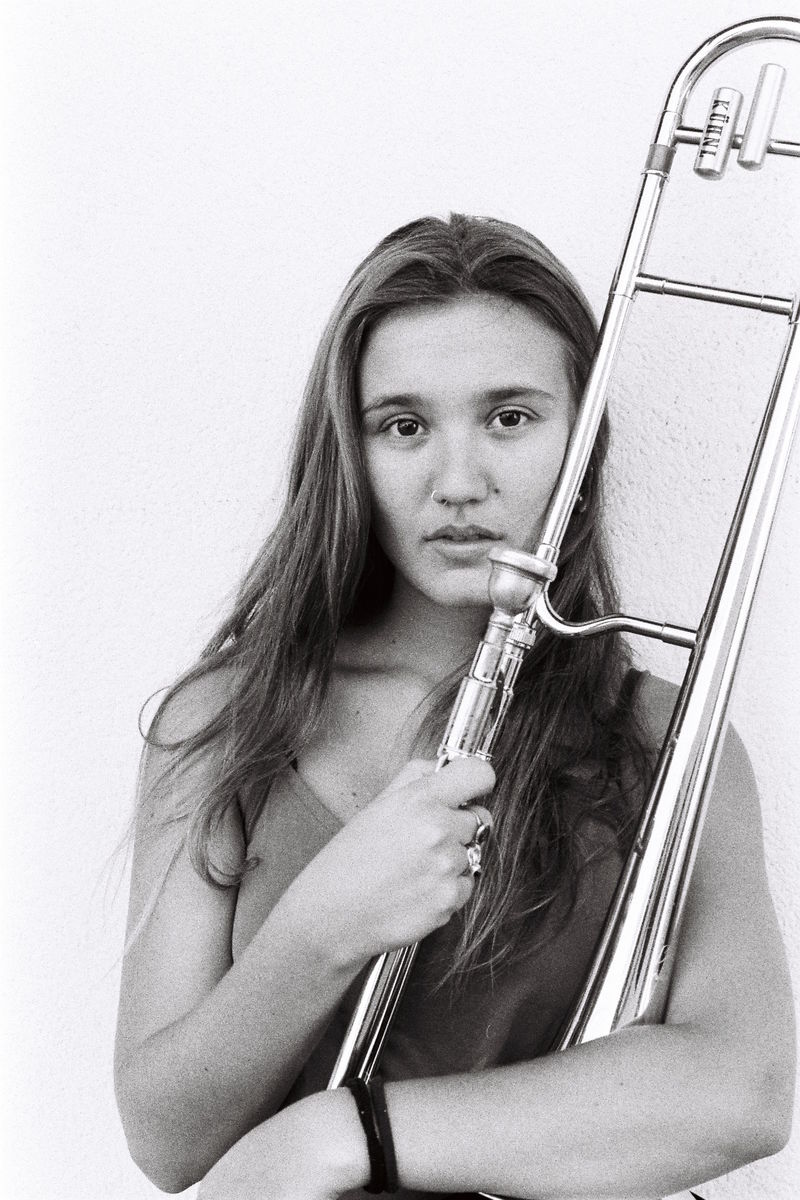 Rita Payés – cancelled ES
Rita Payés is fantastic jazz singer and trombonist from Catalonia. Only 21 years old Rita is already very experienced musician. She was active in the Sant Andreu Jazz Band and has recorded several albums with artists such as Andrea Motis, Eva Fernandez, and Magali Datzira. At the age of 16, she released her debut Joan Chamorro offers Rita Payés, which featured Scott Hamilton, Dick Oats, Scott Robinson, Toni Belenguer, and Jo Krause.
In 2018, she prepared a joint recording session as a birthday present for her mother (a virtuoso playing a classical guitar). This resulted in a very successful project, in which the two ladies combine the styles characteristic of Catalonia and the Iberian Peninsula such as bossa nova, fado, and boleros. An extraordinarily personal interpretation of Rita and Elisabeth's favourite music has already been released on album Imagina and this year's piece Como la piel featuring the wonderful title song "Nunca vas a comprender".