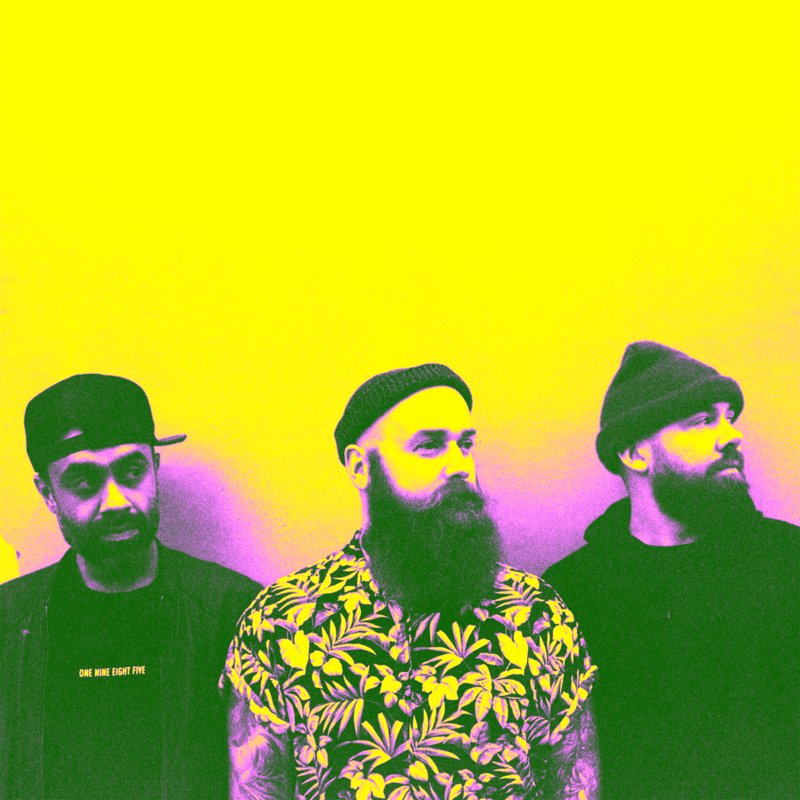 Facebook YouTube Instagram Bandcamp Spotify Twitter
Pengshui is a London trio of experienced musicians whose bulldozer riffs and aggressive rap blur lines between genres such as grime, hardcore, and punk. Singer Illaman, bassist Fatty, and drummer Pravva Prav have played with many stars of hip-hop (Foreign Beggars), RnB (Jorja Smith), oak and Drum&Bass music, but grew up on heavier foundations (Anthrax, Public Enemy, Napalm Death). It was the combination of rapping at a fast pace of 140bpm with a punk approach that brought them recognition on the British scene very quickly.
"A conference, delegates with name tags, a concert in the afternoon. Nothing pleasant for any band. Three big guys enter the stage and manage to turn everything upside down, the conference boredom is forgotten and for a while, everyone works like in a well-run club – after the concert, both they and the delegates are sweaty. PENGSHUi is an extraordinary band, thundering in a trio like a massive orchestra of a roller bearing manufacturing plant... immediately after their London concert at the IFF conference, we were making sure we had to see one another other at Pohoda. It's going to happen and it's good that way," said Michal Kaščák about the next addition to Pohoda 2021 line-up.
In April of this year, they won the Kerrang! radio's "Finding Fresh Blood Competition" from among thousands of candidates, which brought them the opportunity to play at the Downloads festival. Alex Baker of Radio Kerrang said: "PENGSHUi is without a doubt one of the most exciting bands in the world today and their win is a testament to their unbelievable, powerful and innovative sound. Ultimate vibes!" The Pengshui also captured the audience's interest at Glastonbury and Boomtown festivals, and their concerts were also praised by other media focused on heavier genres, such as Distorted Sound Magazine and Dead Press. We bring the band to the attention of everyone who enjoyed the performances by Horror, Slaves, Idles or Death Grips at Pohoda.