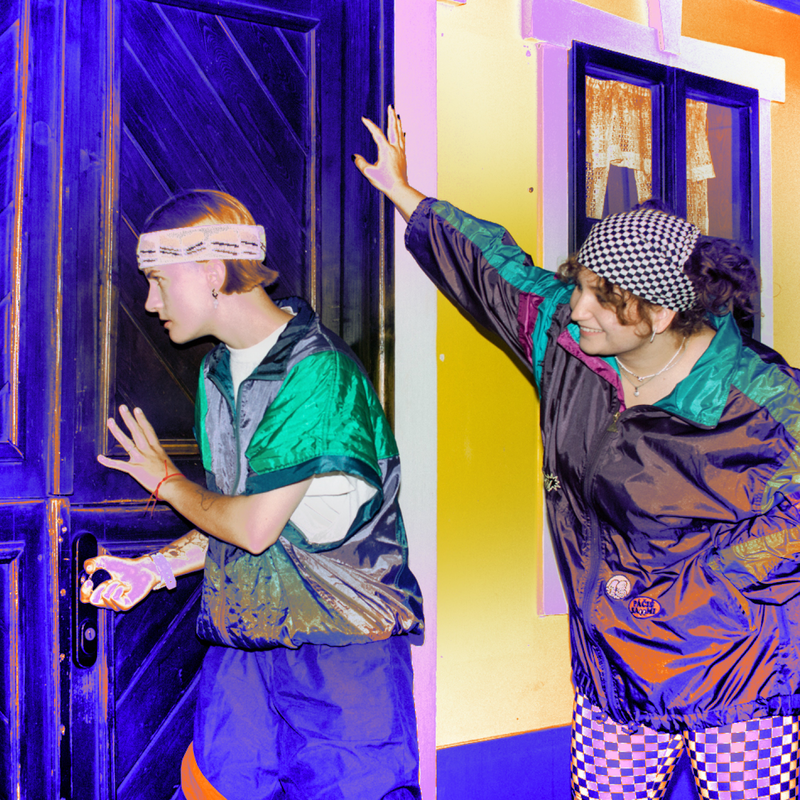 SPOTIFY APPLE MUSIC YOUTUBE INSTAGRAM FACEBOOK
After a year, the Slovak drumbass&pop project Meowlau x Val returns to Pohoda. Last year they made a splash in the domestic scene with their debut EP Nevermind. Since then they have given a number of concerts, among other things at the Concert for Juraj and Matúš after the terrorist attack on the Tepláreň bar, or at the event Doma dobre, aimed at drawing attention to the problems faced by homeless people in winter. This January, Meowlau x Val were also part of the Slovak delegation in Groningen, the Netherlands, where they performed during Eurosonic – Europe's biggest showcase festival. 
However, at Trenčín Airport, they will present a new EP, which will see the light of day around the same time as the festival. The female duo Meowlau (Laura Jašková) and Val (Valentina Vlková) is accompanied by drummer and master of live drum beats, Martin Miklis. The music of this band is full of powerful atmosphere and in combination with energetic beats and English lyrics, they draw the listeners into the story and make them the most essential part of the performance. Their music and performances can be described in two words: Energy and Sincerity. 
"The energy with which Meowlau X Val play is amazing. They are great in clubs, on big stages and recently they did a great job in a pub in Groningen. At Pohoda, they will move from a tiny stage to a big one, and we are sure it will be a piece of cake for them. Another great dance party for Thursday night," says Pohoda festival director Michal Kaščák about their performance. If you haven't seen them live yet, don't miss this chance at Pohoda Festival.