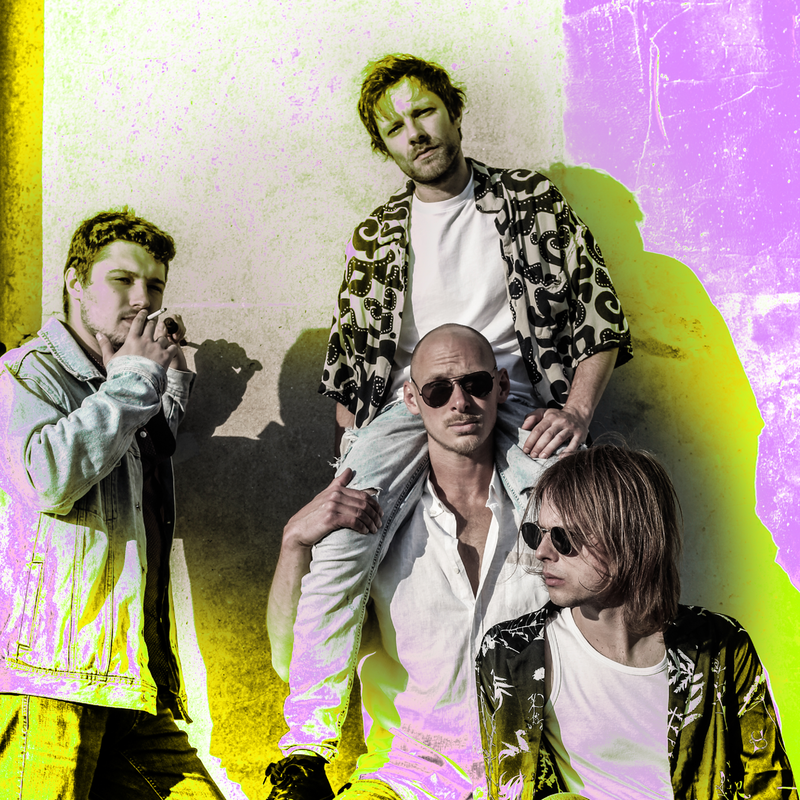 SPOTIFY YOUTUBE INSTAGRAM FACEBOOK
Les Myzérables play post-punk with lyrics that aren't just about the contrasts between small town mentality and the rest of civilization. They have recorded three albums so far, the last of which is about the life and death of mass murderer Olga Hepnarová.
After that, they released a short EP Predmanželský sex mixtape vol.2 (Premarital Sex mixtape vol.2) , where they tried out what disco and pop sound like from people who have no idea about it.

"These guys have been playing for some time now. And they mean business, because the kind of life they describe in their songs would have stopped a weak character from making music a long time ago. But not them. On the contrary, for them it's an endless source of inspiration for songs, some of which – in my humble opinion – will one day become legendary," Garage curator Denis Bango (The Wilderness, Fvck_Kvlt) comments on the booking.