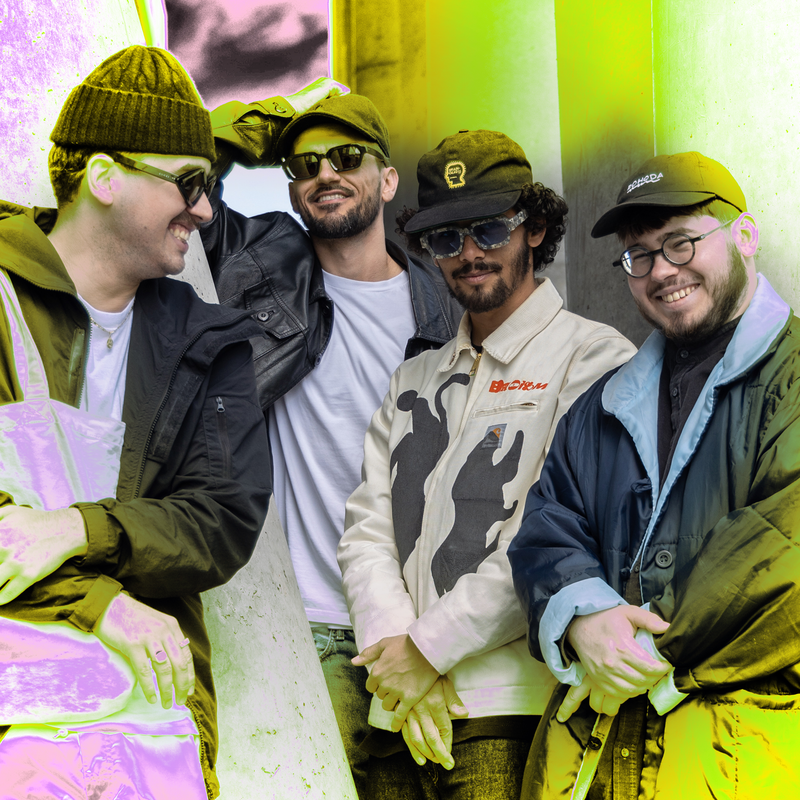 Jašenie is an intense party with DJs among the people, accompanied by a light installation and recorded on video. Jašenie breaks down the barrier between the audience and the DJs, celebrating music with dance and DJ sets in a communal setting. The performances focus on performativity, spontaneity and close contact with the audience – a novelty in our DJ scene. Young Aesthete, founder of Jašenie, and RudeBoys Radio will come to party with us in camp cities on Wednesday. Young Aesthete and Spunkey are preparing a special B2B set for Sun Salutations.
Young Aesthete
The young aesthete behind the DJ controller lives for music. His performances are full of movement, authentic moments, spontaneity and contact with the audience. Hyperactive and flowing through his body, the music includes elements from genres such as house, garage, trap and even his own productions.

RudeBoys Radio
The three dance wizards Spunkey, Otec Mirec and Romski focus all their energy on high-energy DJ sets. They bring a modern club sound with a dash of Afrobeats, Amapiano, Baile Funk, Hip Hop, House, UKG, various edits and flips. Their sets are topped off with dancing and authentic hyping. Get your pans ready!