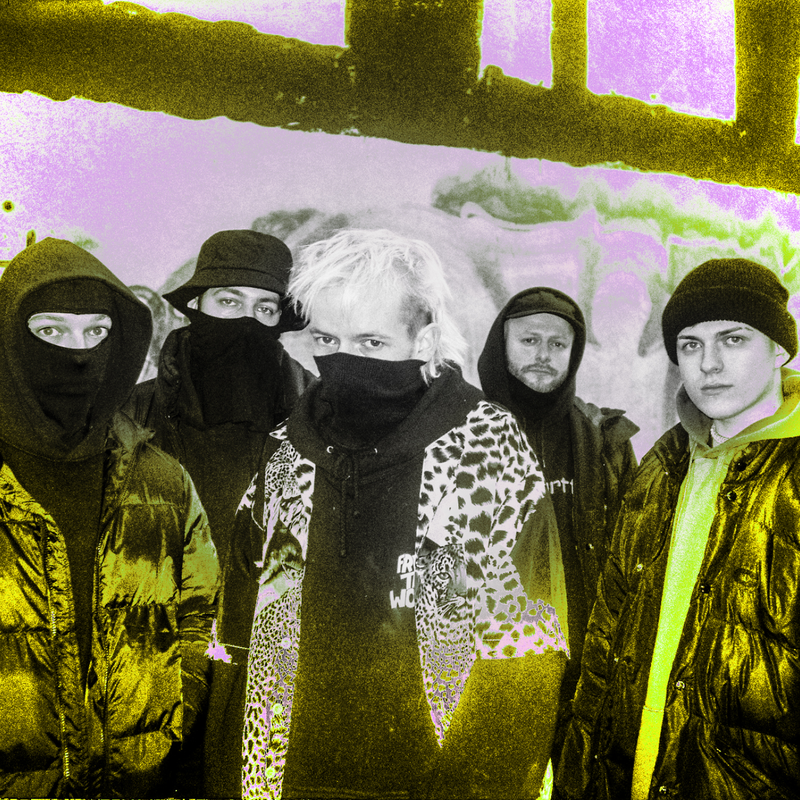 Faux Paux is a rap band from Košice and a group of people with the same values, ideals and view of current events not only in music but also in society. Their work brings to life stories about painting graffiti, night bars and the street as well as coping with their own life problems and situations.
Their latest EP HESOYAM features four tracks that reference the cheats in a popular video game, taking Faux Paux's original sound and aesthetic to a new level. In 2023, the individual members plan to release solo projects in collaboration with the members of the Mill Creative collective.

"A collective of rappers that deserves attention. Some members have a distinct punk past, others have been around rap forever. Their beats are some of the best I've heard in Slovakia, and there are so many of them on stage that it sometimes reminds me of Wu-Tang. Like a big family from Košice. And everyone knows that Košice and the surrounding area is a breeding ground for the best rap," Garage curator Denis Bango (The Wilderness, Fvck_Kvlt) comments on the booking.