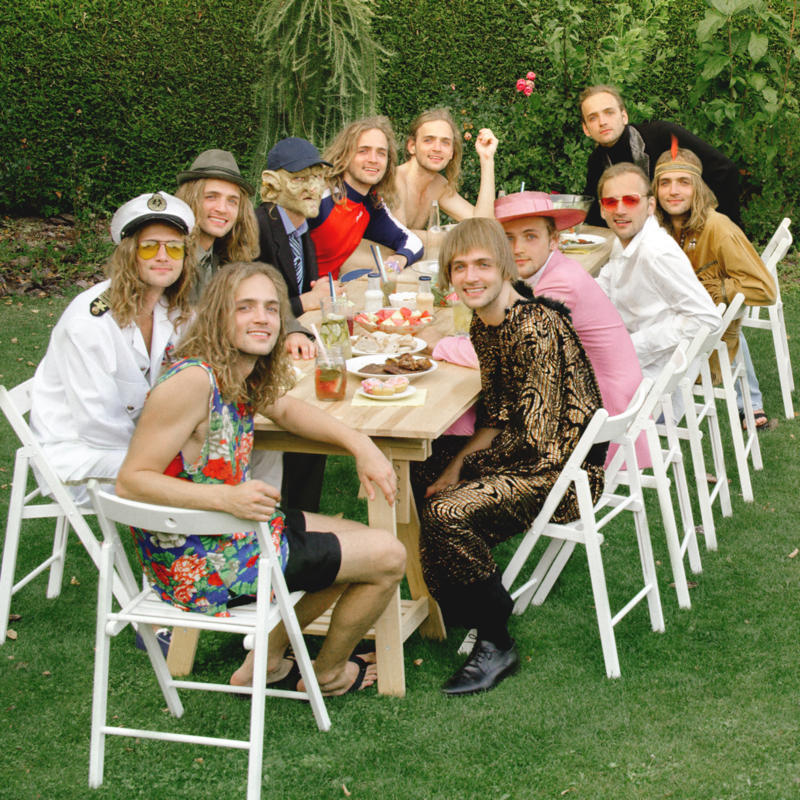 Website Spotify Instagram Facebook YouTube
Following the viral solo for fish in the song Plody Moří, Bert and friends confirmed their status of an entertaining, yet nevertheless very sophisticated phenomenon of the Czech scene—the mix of colourful pop of the 80's, psychedelia, and nice melodies left no one in doubt that the band is a great latest discovery, and with a little bit of luck, they present a small preview of the future of pop in our country. 
After several singles and iconic music videos, the band released the 2019 EP SUPR (nominated for the Discovery of the Year at the Anděl Awards) and went on tour, which sold out also the Prague MeetFactory. Last year, they won the Angel Award for the Video Clip of the Year for the song "Piš mi básne" from the award-winning EP Panna a netvor and released an innovative live album (which actually is just going to happen) named 2050: Live at Strahov for which the band received the Apollo Award. Bert & Friends bring a gust of eccentricity, that has been lacking for a long time, to the Czech pop.