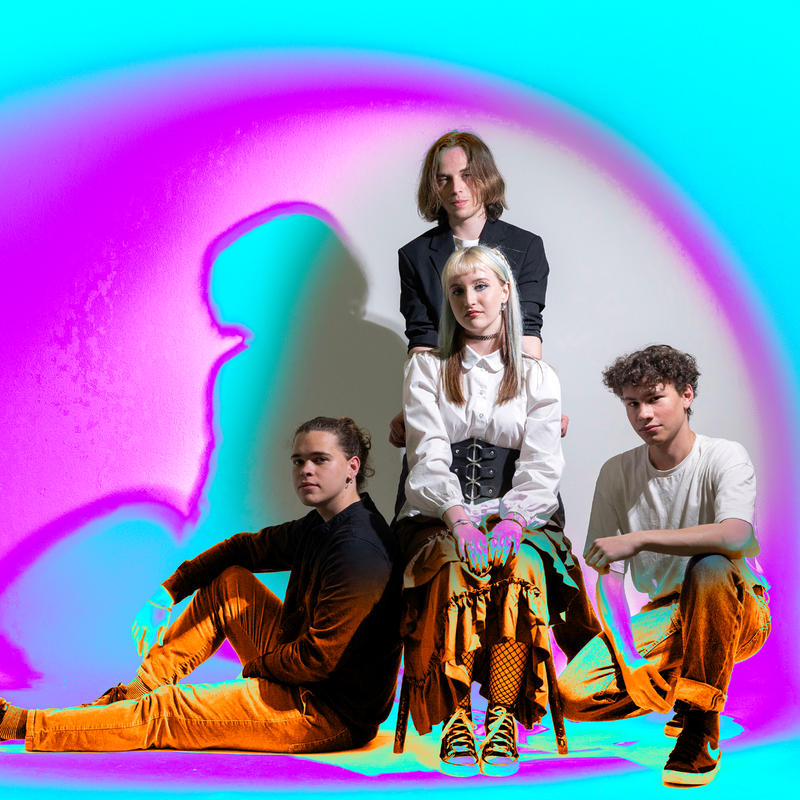 SPOTIFY APPLE MUSIC YOUTUBE INSTAGRAM FACEBOOK
ANIKA IRIS, born Anika Gužáková, comes from a family of musicians and has been involved with music since her early childhood. She composed her first song Flying at the age of thirteen. A year later she released her official debut single Alive, produced by Adrián Líška, a member of the band Ľudové Mladistvá, who is also known for his collaboration with Laura Weng, among others.

At the 2021 Radio Evropa2 Music Awards, she won second place in the Discovery of the Year category and second place in the Female Vocalist of the Year category.
In early 2022, Anika put together a live band consisting of Patrik Horňáček (drums), Miroslav Tallo (bass) and Samuel Varga (guitar).
Currently, these teenagers have released a new indie-pop single called I need friends, which was again produced by Adrián Líška.

ANIKA IRIS (and also Matus O.) participate in the workshop of the Summer Music School KKC Hviezda. Together with KKC Hviezda we have chosen these two representatives among 21 applicants. They carry a strong trace of originality and captivating energy of the young generation.
The mission of KKC Hviezda is to support young talents. Hviezda wants to be a place where talented people can find refuge and a place to discover, get to know, network and inspire each other.

POHODA 2023 TICKETS

Café Kušnierik Porgramme at Pohoda Festival was funded by Iceland, Liechtenstein and Norway through EEA Grants under the Keeping up the Freedom project. The project was co-financed from the state budget of the Slovak Republic.  www.eeagrants.sk.