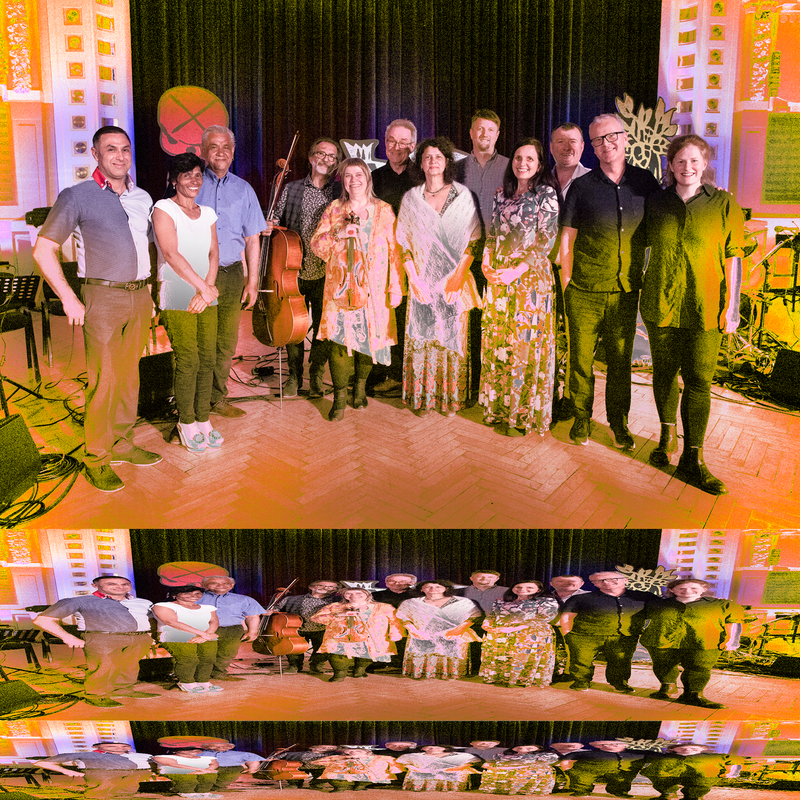 SPOTIFY APPLE MUSIC YOUTUBE FACEBOOK
Angrusori is an extraordinary Slovak-Norwegian-Czech music project that creates new melodies, beautifully recomposed and combined by Nils Henrik Asheim and Iva Bittová in close collaboration with other musicians.
In May 2021 they released their debut album Live at Tou. In the album, they combine old traditional Slovak Roma songs with contemporary experimental improvisation.
The unusual combination was also noticed abroad – The Guardian called it the album of the month, and celebratory reviews also came from other music magazines such as The Wire, Jazzquad or Muzikalia. They were also awarded the Radio_Head Awards in the World Music/Folk category. 
Musicians from the Norwegian Kitchen Orchestra have been collaborating with the Slovak Roma community since 2016. The project was initiated by Lukáš Berberich, who introduced the Norwegian musicians to ethnomusicologist Jana Belišová, who works at the Department of Musicology at Comenius University and is the director of the Žudro Civic Association. 
Her field recordings of Roma songs enchanted the Norwegians, and so began a long-term collaboration with specific artists: Nils Henrik Asheim (pump organ), Iva Bittová (vocals, violin), Roman Harvan (cello), Marcela Dreveňáková (vocals), Jozef Dreveňák (guitar, vocals), Patrik Žiga (violin), Petter Frost Fadnes (woodwinds), Signe Irene Time (vocals), Ståle Birkeland (drums), Johan Egdetveit (accordion) and Gjertrud Økland (violin).