Virtual Festivals review: 10/10
We've got a fantastic achievement under our belt. This is the second time in Bažant Pohoda's history that we got the highest score from the respected UK portal Virtual Festivals. According to author of the article, "Pohoda delivers the perfect festival package."
17. July 2015
Virtual Festivals has published reports and reviews from festivals since 1999. Currently, more than 200 journalists write reviews on festivals such as Glastonbury, T in the Park, Isle of Wight, Reading or Leeds Festival for the website on a regular basis. 19th year of Bažant Pohoda was reviewed by Jon Wright:
'Pohoda delivers the perfect festival package'
Slovakia, Europe's most castellated country, is a land of dense forests, unspoilt wildernesses and craggy mountains. It is also home to Pohoda, a broad church of a festival with a whole heap of spirit that this year, one ahead of its 20th birthday, proved the pitch perfect festival package.

The disused military air base on the banks of the River Vah has been overrun by the meticulously positioned stages and ephemera of one of Eastern Europe's most respected festival and all around, Carpathian foothills cut into the expansive, cloudless sky. If you were to design an event site from scratch, you could do a lot worse. Runways that used to carry planes, now carry the 30,000 annual Pohodans as they taxi between the stages, meaning there's not a soundclash to be heard.

There is no direct translation for Pohoda, though most seem to settle on relax. Heading to the Orange Stage to do just that with accompaniment from legendary Czech electro band Midi Lidi (9), their obscure lyrics lost in translation, but their brand of 80's synth-pop and infectious, angular attitude are not. An ideal clarion call to those dozing in the sun after a heavy lunch.

Slovakian food is heavy, sausage, grilled cheese, pancakes and from across the border in Hungary, the versatile fried delight that is langose, perfect for those 4am hunger pangs outside the dance tent.

Franz Ferdinand and Sparks combine for FFS (8), sounding best, ironically, on their recent single 'Collaborations Don't Work'. Believe them not - in this case, they do. Less a collaboration actually, more a baton pass between the identities of each band, you get the best elements of both and Pohoda loves them for it, a very worthy headline act.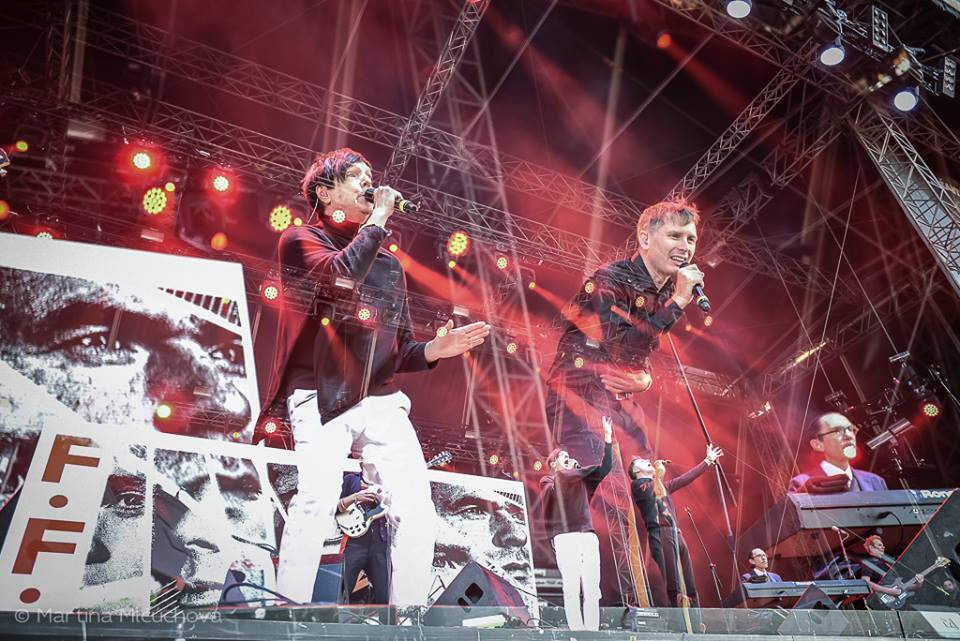 In a generous act of programming, Einsturzende Neubaten (10) take to the Orange Stage 15 minutes after FFS finish. Blixa Bargeld, once tipped "the most beautiful man in the world" by Nick Cave, appears in a suit that sparkles in the light. Around him the band members hammer, hit, throb and beat their way through nearly two hours of sonic excellence, while he, assured and delightful, delivers the lyrics in German and English like blessings on a reverential flock. "This is our first time in Slovakia", Bargeld states, "but I don't think that means anything". They are mesmerising, expansive and mind-blowing and remain the highlight of the festival, hands down.

Bjork (8) is an odd headline choice and her insistence on showing Pohoda clips from Life on Earth while skipping around masked at the front of the stage takes a while to sink in. Halfway through the set, however, her performance ascends in quality and power and she takes Pohoda on an awesome journey into her peculiar little world. Always pioneering and never dull, she remains an enigmatic and entrancing proposition live.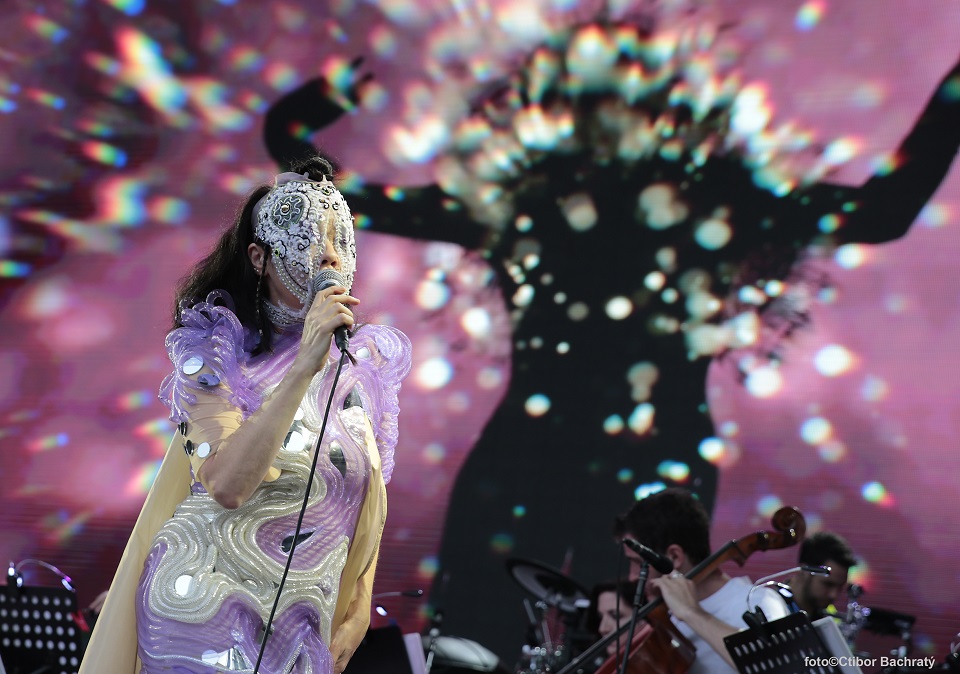 Mercury winners Young Fathers (9) are treated as returning heroes in the dance tent and deliver a hard-edged set, just the way Pohoda likes it. Don't let the geniality on the dance floor fool you, Pohoda knows how to party.

Deep into the Slovakian night, old warhorse Roni Size (9) delivers a blinder it seems most of Pohoda attend. With his musical collective behind him, he's unstoppably infectious and 'Brown Paper Bag', with its own melodic makeover, is a stand out moment.

On Sunday morning, VF asks Michal Kascak, Slovakia's younger version of Michael Eavis, what he's planning for the 20th anniversary next year. "Business as usual?"
"No. No. Creativity as usual", comes the reply. This year, that attitude delivered the perfect festival.

Review by Jon Wright.