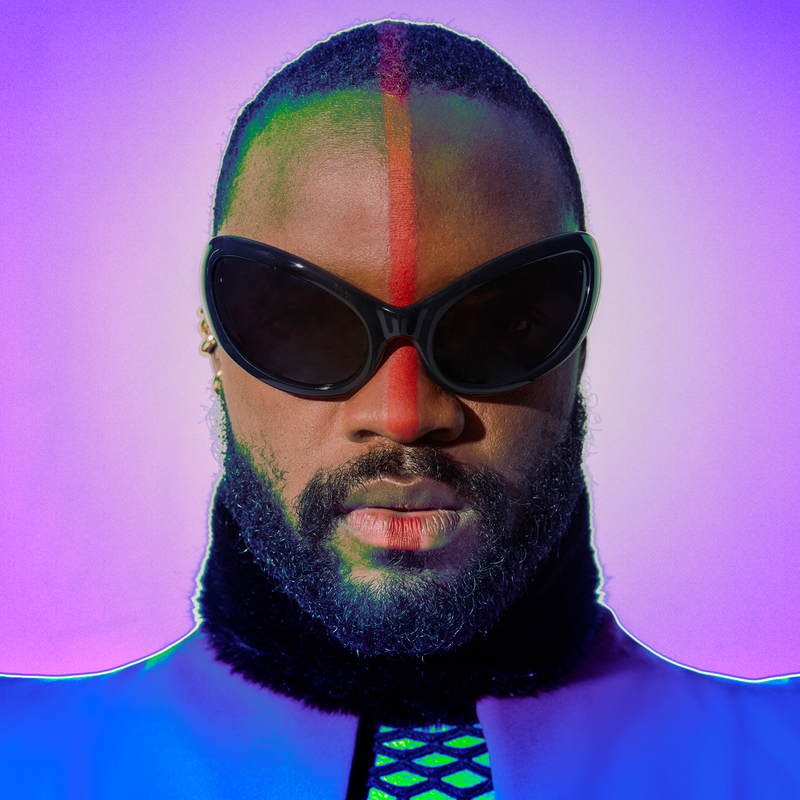 SPOTIFY APPLE MUSIC INSTAGRAM FACEBOOK
After the release of his debut album Smiling With No Teeth in March 2021, this Australian singer has experienced exponential growth worldwide. First, his domestic tour was sold out and then so was the one in America and Europe. Genesis Owusu appeared on The Late Show with Stephen Colbert and played at festivals such as Barcelona's Primavera Sound, Chicago's Lollapalooza, and Berlin's Berghain. He performed alongside Tame Impala, Bloc Party and Thundercat. He was honoured when Barack Obama chose his song Gold Chains as one of his favourite songs of 2021.
Genesis Owusu is redefining the role of the music genre. His work is an indescribable mutation of rap, industrial punk, synth-pop funk, folk, and other, sometimes unimaginable, combinations. Genesis Owusu will convince you in July 2023 at Trenčín Airport, coming directly from his American tour, that multi-genres work perfectly not only between individual songs, but also when combined into one composition to create something unique.