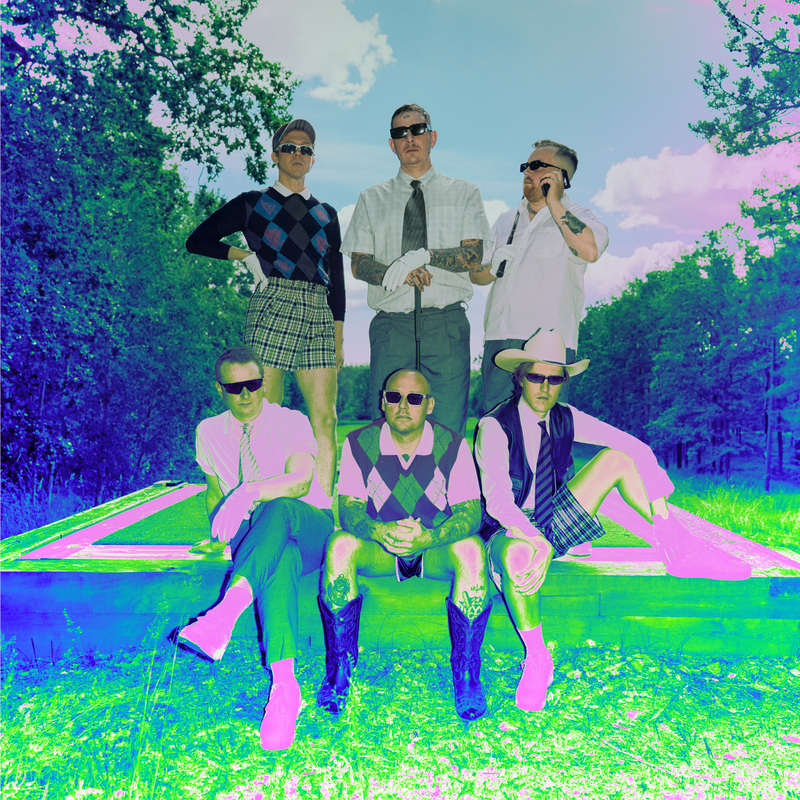 SPOTIFY APPLE MUSIC INSTAGRAM FACEBOOK
The Swedish band that conquered our hearts returns to Pohoda after four years.
Viagra Boys is a group of Swedes consisting of classically trained jazz musicians, karaoke-loving tattoo artists, and seasoned veterans of the hardcore scene, churning out pulsating sounds.
It all started when current bassist Henrik Höckert and vocalist Sebastian Murphy, who knew each other from the tattoo world, had a wild night. They ended up at a karaoke bar where Henrik heard Sebastian sing for the first time and immediately knew he had witnessed something special. The next day he woke up believing that this was the beginning of something unique...
The name Viagra Boys may make you think of sexual failure, and it kind of is. The name was chosen as a pun on the failed role of men in society. Viagra Boys is a fierce post-punk satire and a mirror of the absurdity of our existence. They confirm this with their latest album Cave World, released in July 2022 right after their sold-out American tour. In it, they poke fun at 5G-fearing conspirators, anti-vaxxers, and Donald Trump voters, and express their dismay. "Who is the real monkey? Humans look down on apes as primitive life forms, but we are just a horrible, lazy society that kills each other and starts wars while they are capable of love and emotion. So, who is the real monkey? Them or us?" ponders singer Sebastian Murphy. In a four-star review of the album, the NME wrote: "If the worst of times brings out the worst in people, Viagra Boys are set to be icons of the age, and 'Cave World' its defining document."
"When I get tired at Pohoda, I pick a concert and come to recharge. In 2019, I chose Viagra Boys... The singer was lying on the stage, I was standing next to him and after two songs I felt so pumped up, as it can only be after good quality punk... Viagra Boys are coming back and we are proud of it," Michal Kaščák is looking forward to the Swedish band.