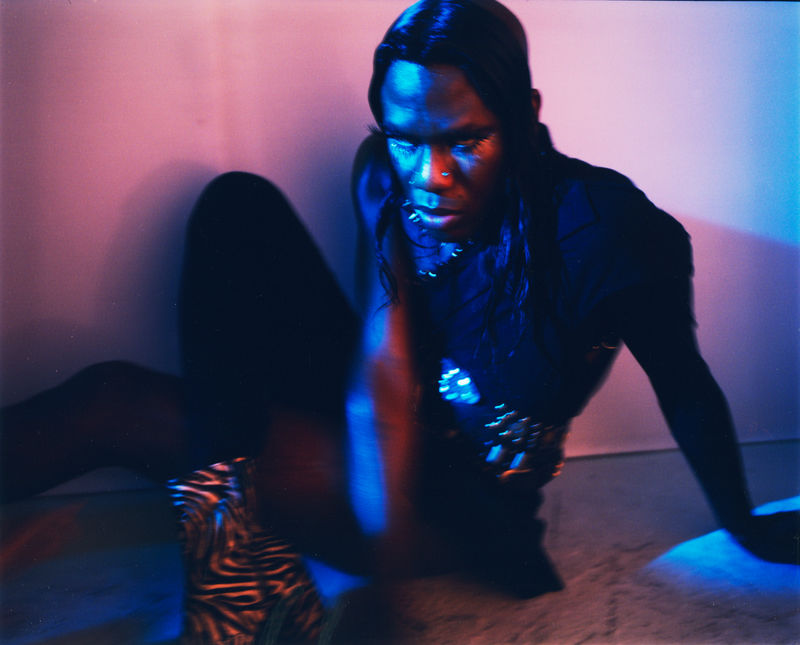 Website Facebook YouTube Instagram Spotify Twitter SoundCloud
Another re-confirmed name of the Pohoda 2022 is the American producer of experimental electronic music Yves Tumor and its band. His latest albums Heaven to a Tortured Mind and Safe in the Hands have reached several selections of the best albums of the year. As xlr8r wrote:: "Yves Tumor set the benchmark extremely high for experimental music. It was difficult to place him into any genre; shoegaze, trip-hop, noise, alt-rock, and pop all come to mind. It's hard to think of a more memorable and original album this year."
Yves Tumor (real name Sean Bowie) was born in Tenessee, where he began playing music on drums, bass, guitar, and keyboards. At the age of twenty, he moved to California, where he first worked under the pseudonym Teams (AllMusic described his work as post-chillwave). In 2012, he met Mykki Blanco, with whom he toured for two and a half years in Europe and Asia. Both are also influential artists of the American queer scene. He began performing as Yves Tumor in 2015 when he debuted with When Man Fails You. At that time, he was already active in Leipzig where he finished another album Serpent music that was well received. Pitchfork especially appreciated working with disturbing percussion loops and field recordings to create moods that made you feel we're lost in a strange urban environment. Tiny Mix Tapes described it as mood music flecked with beauty and riven with hurt. A compelling, complex work that extends itself outwards, generously inviting the listener to share in its triumphs and disappointments.
In 2017, he released an album of compilations Experiencing the Deposit of Faith. At that time he became part of Warp Records label, under which he released his breakthrough album Safe in the Hands of Love a year later. Pitchfork gave the album an extremely high rating of 9.1 out of 10. According to Jayson Greene's review of the album, Yves Tumor far surpassed anything he had released so far, with the leap being so bold as to be disorienting. Guardian said it is refreshing to hear someone free from the genre rules. He received the rating of 9/10 also from portals Tiny Mix Tapes and PopMatters, commenting that the album perfectly balances between the experimental core of his work and mainstream tendencies. Tiny Mix Tapes also said Tumor isn't concerned with being "experimental;" he's simply concerned with being.
 In September 2019 he released a new single "Applaud" featuring Hirakish & Napolian and produced by down|play (Yves Tumor and Napolian). Yves Tumor is pushing boundaries with a progressive vision for pop music, and brutally intimate moments staggered between tense present realities and ethereal escapes.