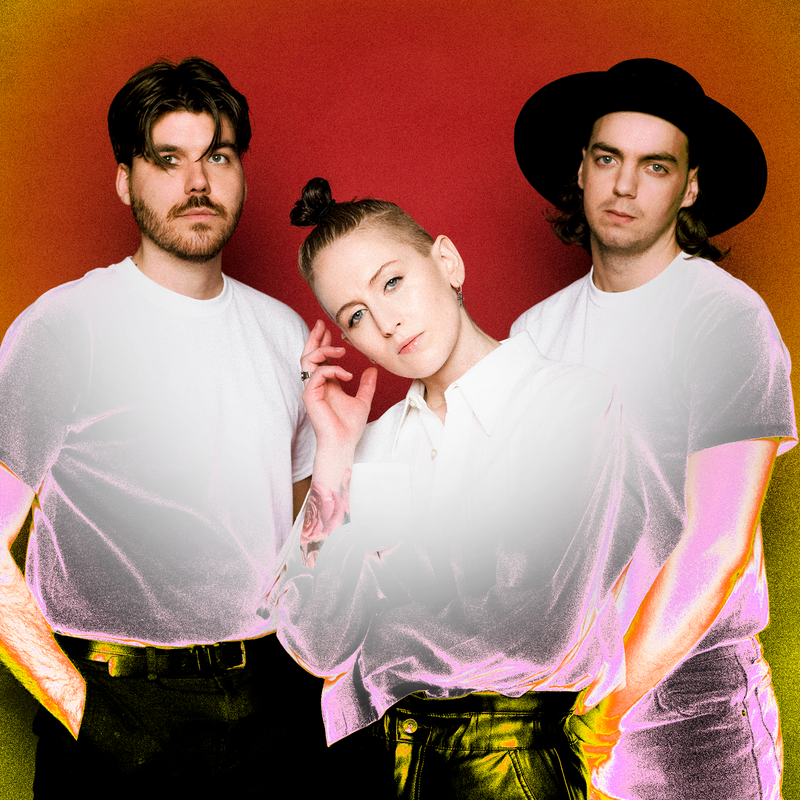 SPOTIFY APPLE MUSIC YOUTUBE INSTAGRAM FACEBOOK
The first Icelandic artist to be announced for Pohoda 2023 is the band Vök. This talented trio mixes electronica and indie with pop, weaving it together with a gentle melancholic vibe. You may recognise lead singer Margrét from her work with the legendary Icelandic band GusGus, where she lent her vocals to their latest album.

Their 2017 debut album, Figure, earned them the Icelandic Music Award for Best Electronic Music. In 2020, their second album, In the Dark, won three awards at the Icelandic Music Awards, including Pop Album of the Year, Female Vocalist of the Year, and Female Songwriter of the Year. The album was produced by James Earp (Lewis Capaldi and Rebecca Ferguson).

Their third album named Vök, released in 2022, strikes a balance between the darker sound of their debut and the more pop melodies of their follow-up, a combination characteristic of Nordic indie pop.

Icelandic music has a unique charm that guarantees quality and never disappoints.

POHODA 2023 TICKETS

Café Kušnierik Porgramme at Pohoda Festival was funded by Iceland, Liechtenstein and Norway through EEA Grants under the Keeping up the Freedom project. The project was co-financed from the state budget of the Slovak Republic.  www.eeagrants.sk.
This concert is partnered by Iceland Music icelandmusic.is (organisation dedicated to exporting Icelandic music).