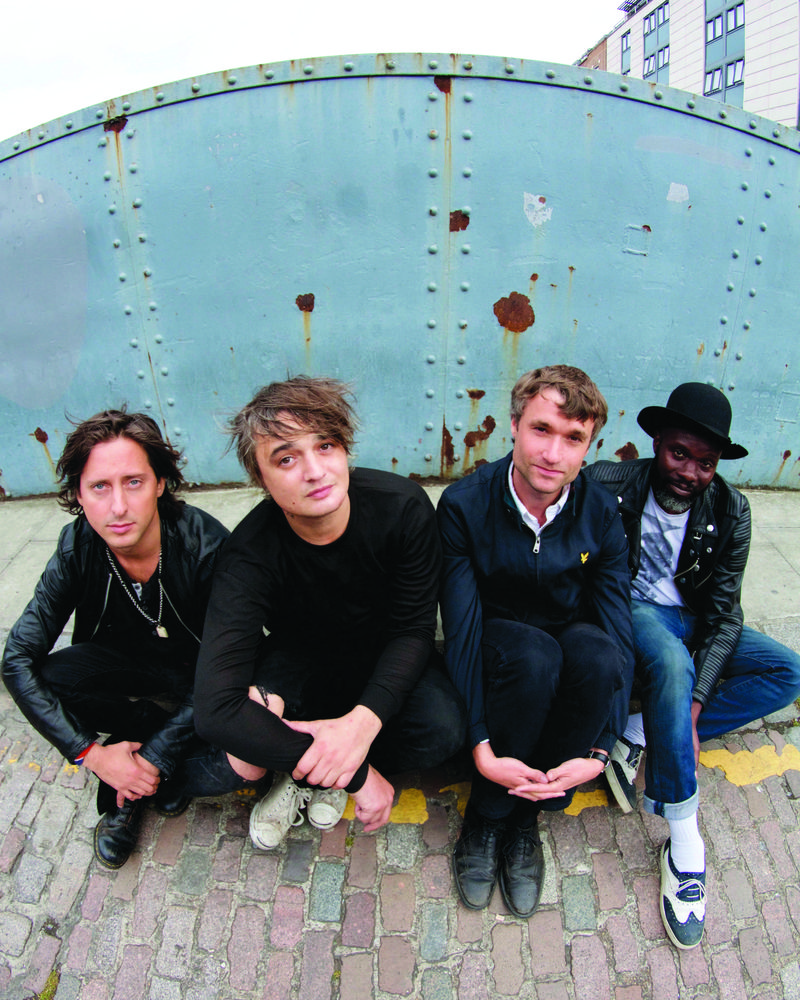 Website Facebook YouTube Spotify Instagram Twitter
"The Libertines are, above all, about great music; the world would be much poorer without Carl Bârat and Pete Doherty. "They were the band that put raw, unpolished rebellion back into British rock'n'roll and swept up an entire generation in their wake," wrote The Guardian, and was right." "These are the words about another great performer of Pohoda 2022, written by their fan (and Slovak publicist) Samo Marec. You can read his whole text below in this article." 
Let's start with a dictionary. If you type "libertine" into Gooogle Translate, the Czech translation will offer you the word "zpustlík", asking, at the same time, if you'd like a translation from French. If you answer yes, you will once again get the translation "zpustlík". Therefore, let's use the definition instead of the translation.
The word libertine refers to a person devoid of most moral principles and a sense of responsibility. He sees sexual restraints as unnecessary or undesirable; he ignores or even spurns established morals and forms accepted by the larger society. And that's, actually, The Libertines in a nutshell.
If you open Wikipedia, you will find the following chapters for The Libertines, in this order: early history, first album, problems. Again, this is quite accurate. In the Cynická obluda diary, there is a section where you can write the names of famous people who you think will leave this world in the upcoming year. I won't say who I put there this year – I wasn't right about any of them, anyway – but Pete Doherty wasn't one of them.
I feel like it needs to be said he wasn't among them anymore.
Because for many years, he was at the top of such lists. And rightly so. When Wikipedia writes about problems, they mean that Pete Doherty was taking all the drugs he was able to get his hands on – and that was all of them. For a while it seemed that he wouldn't even make it to the famous Club 27; he was a great object for the British tabloid press that was just basically waiting for him to die. Just like so many people before him.
In addition, he would enter relationships that were also problematic: with Kate Moss, then with Amy Winehouse. He outlived her. He had a child-like face and a life full of problems, he played on huge stages, but also for a random crowd under the Michalská brána gate in Bratislava. Despite everything, he has lived to his forties and we may as well say that's something to celebrate. He celebrated by walking his dogs. And that's good.
The Libertines wouldn't exist without Pete Doherty, but Pete Doherty wouldn't exist without Carl Bârat. Their relationship is said to resemble first love: it's full of jealousy and interdependency. The photo on the cover of their second album is said to be symbolic. Doherty looks at least somewhat socially tired, Bârat holds him like an older brother who knows he should protect him.
When the second album, The Libertines, was released, it immediately reached the top of the charts. The Libertines embodied everything that is British about the British sound. They sounded like a more modern version of The Jam, taking the better from punk and pop. What was the result, anyway? Rock'n'roll? Garage? Indie? Probably yes, but British.
The only problem was that all of that happened in 2004. And that's fifteen years ago. For so long, The Libertines were actually something of a unfulfilled promise. A classical cult status: problems came after the first album, they did manage to record the second one, but then Doherty would fill the pages of tabloids much more often than the pages of music magazines.
The Libertines have always been about Doherty, albeit unfairly. They would never have been what they are without Carl Bârat, the second album being primarily about their relationship. Reducing The Libertines to just having a look at Pete Doherty is not only wrong but also inaccurate.
They released their third album Anthems for Doomed Youth in 2015. Eleven years passed since the previous record, during which they lived through all kinds of things. The reviews were enthusiastic all around, Evening Standard wrote that it was worth the eleven years of waiting. So it's not like we're going to be looking at old gentlemen who have their best years behind them.
First of all, they are not old at all, they just have been through quite a lot; and second of all, they finally grew up. It's not that Pete Doherty's problems are over, but today, The Libertines are probably in their best shape. The fact that they're going to come to Trenčín is great news.
The Libertines are, above all, about great music; the world would be much poorer without Carl Bârat and Pete Doherty. "They were the band that put raw, unpolished rebellion back into British rock'n'roll and swept up an entire generation in their wake," wrote The Guardian, and was right.