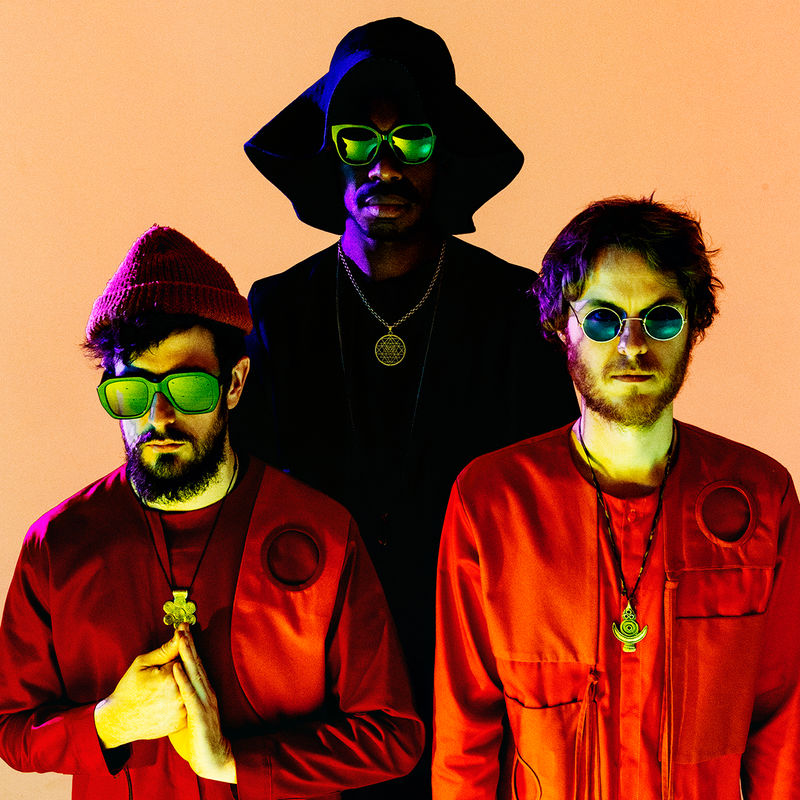 Website Facebook YouTube Spotify Instagram Twitter Bandcamp
Who is coming next? The Comet is Coming.
The Comet Is Coming is a neo-jazz afro-futurist soundtrack to the apocalypse. They released album Afterlife just a month ago, immediately captivating all relevant media like Q, MOJO, Uncut, Pitchfork, or The Guardian that briefly and concisely writes: "Brace for impact!"
In the aftermath of widespread sonic destruction what sounds remain? Who will lead the survivors to the new sonic worlds? Who will chart the new frontiers? In 2013, a meeting of three musical cosmonauts took place in a warehouse somewhere in London. They pooled their energies to build a vessel strong enough to carry any party into outer space. Together they map a road based on coded language by artists such as Sun Ra, Frank Zappa, and Jimi Hendrix. Everything takes place after the end of the world, the stage is a spacecraft, the mic is an accelerator. NME described their concert at the O2 Shepherds Bush Empire with the following words: "The band's staunch belief in their mission, in the cosmic warning of the apocalypse on its way to us, makes for an enthralling evening. It's as complex and cacophonous as possible, an experience felt deep in the sternum, where few other artists can reach." Brace yourselves, the comet is coming!