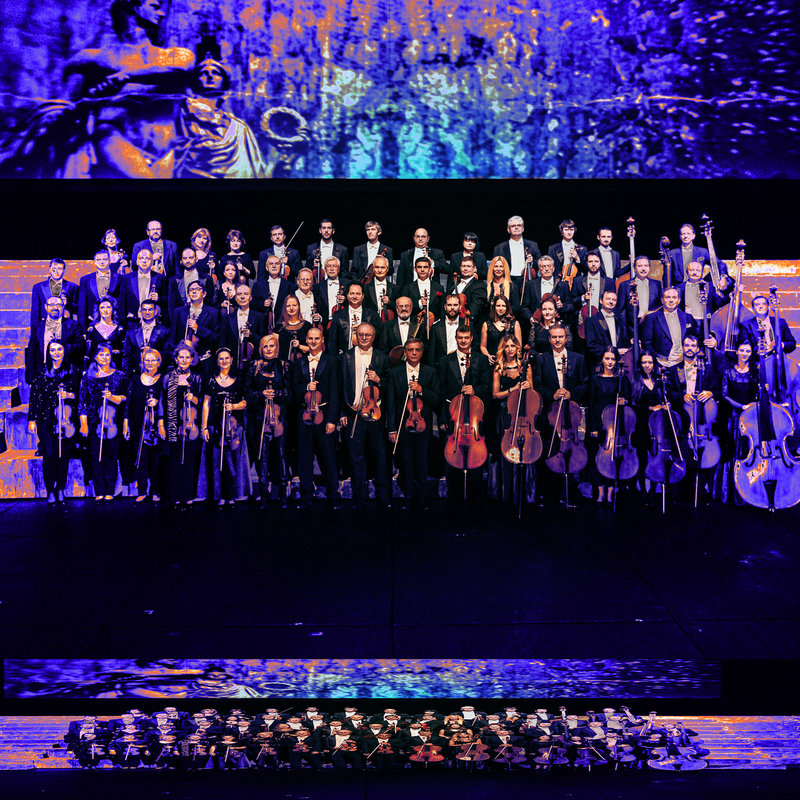 Symphony of Free Ukraine UA, SK
WORLD PREMIERE OF THREE NEW UKRAINIAN SONGS PERFORMED BY THE SLOVAK NATIONAL THEATRE ORCHESTRA

The commissioning of new compositions has become a tradition at Pohoda. This year, we focus on the neighbouring country of Ukraine. Three new compositions by Ukrainian composers will be premiered by the Orchestra of the Slovak National Theatre conducted by Marián Lejava. A unique recording should also be made during the concert.
The selection of artists was led by the Ukrainian Institute in Kyiv. New pieces are currently being composed by the trio of Alisa Formaziuk, Emil Borysenko and Yevhen Petrov. The partner of Symphony of Free Ukraine is Music Saves UA that is a non-profit fundraising initiative created by the Ukrainian Association of Music Events (UAME). This is one of the many joint activities of Pohoda organisers and the initiative Music Saves UA. Pohoda Festival has been supporting this initiative since its creation and one of the results of this cooperation is a greater emphasis on artists from Ukraine directly at the biggest Slovak festival.
 "The Ukrainian Institute is very grateful to Pohoda Festival for giving a voice to young Ukrainian composers. In their new works, the composers combine ancient Ukrainian folklore and modern compositional techniques, Eastern European melodic generosity and Western excellence in orchestration. We have endeavoured to present a diversity of styles, regions, and biographies in our selection. Alisa Formaziuk is a student from Lviv, Emil Borysenko is a composer and performer from Kyjiv based in Berlin, and Yevhen Petrov is currently mobilised and active in the Ukrainian Armed Forces Orchestra.  These are three unique young people who, despite the war, continue to create and strengthen the voice of Ukraine in the world," says Liubov Morozova of the Ukrainian Institute.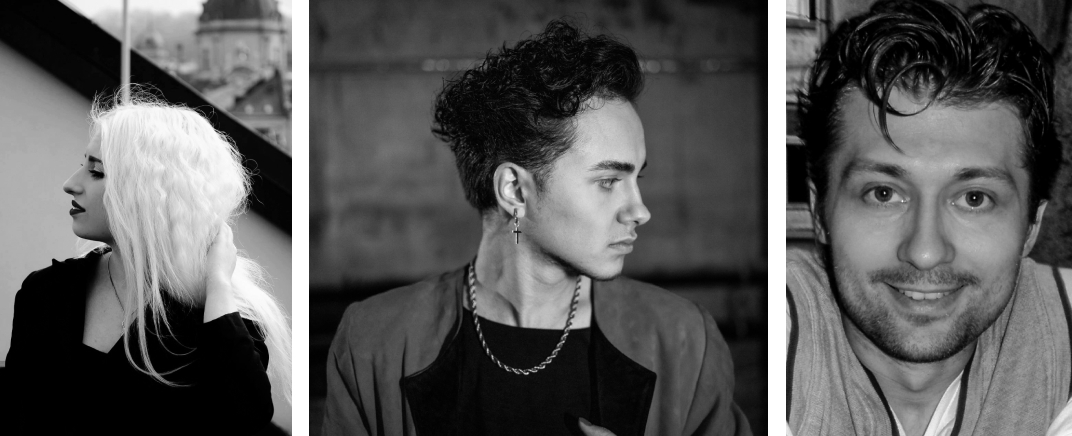 Alisa Formaziuk, Emil Borysenko, Yevhen Petrov
Alisa Formaziuk
Alisa's work is titled Terrae promissionis, which translates from Latin as 'Promised Land'. The work reflects her perception of the surrounding realities that occur in the world. Alisa conventionally divides them into 'black' and 'white'.The dark side of reality is depicted through themes of decay and degradation, war and the pollution of nature. In contrast to darkness - 'white' is represented by themes such as love, friendship, sensitivity, human sincerity, conscience, benevolence and, of course, beauty.

Emil Borysenko
Emil's new orchestral work, which will be performed at Pohoda Festival this year, is an exploration of textures of varying density, natural phenomena, and the process of absorbing, engulfing, and transforming matter. The central theme of the piece is eternal rebirth and regeneration. The work also continues the series of musical reflections on the poems from the collection "List of Ships" by contemporary Ukrainian poet Serhiy Zhadan.
Yevhen Petrov
The main theme of Yevhen's orchestral work is the transformation of musical matter under the influence of an imaginary physical force. The basis of his work is the emotionally coloured Ukrainian folklore.

#pohodafestival #MusicSavesUkraine #MusicSavesUA #SymphonyOfFreeUkraine

Title photo by: Zuzana Fischer