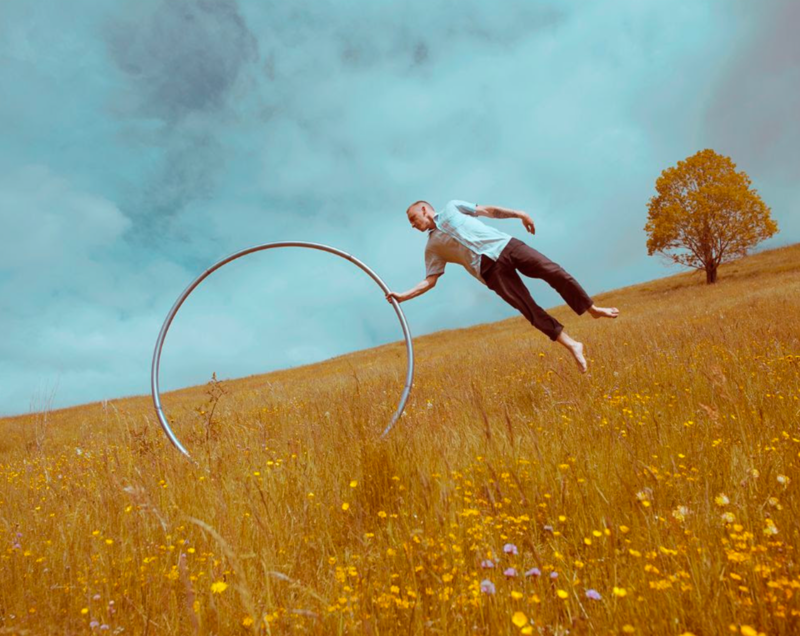 Something wants to collapse - Yann Szuter FR
The performance is a format with a strong focus on body work, and includes a Cyr wheel. It was born from a playful acrodance research driven by questions, at the confluence of Contemporary Circus and Dance.
'Something wants to collapse' is a dialogue with gravity. A wedding ring, put right in between the Earth and the Sky; between inside and outside, concentration and expansion, introspection and the others.
Yann Szuter is a french dancer, circus artist and street-performer, and his artistic research explores the human body relation to gravity and the subsequent movement and qualities to it, among other things.