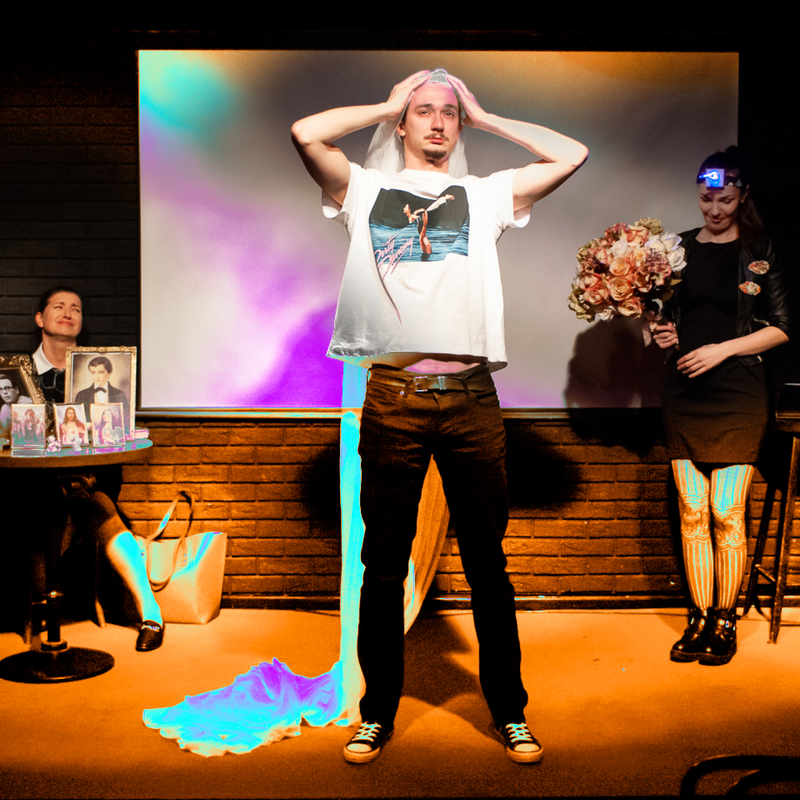 Smútok v srdci, falafel v placke SK
Smútok v srdci, falafel v placke: soirée o životných frustráciách (Sadness in the Heart, Falafel in the Pita: Soirée About Life's Frustrations)
- How are you doing?
- Shitty. But I bought some wine.
A gay man, his unhappy friend and a religious mother come to a bar and the meeting turns into an evening full of musings on life, love and religion accompanied by music and Powerpoint presentations. The collage of relationships and situations is based on the eponymous collection of Facebook status messages and the blog Troška Troska.
Starring: Judita Hansman, Martin Kollár and Miriam Ryšavá
Projections: Vladimíra Hradecká, Michal Belej, Daša Krištofovičová
Costumes: Miriam Horňáková
Music editing: Dalibor Kocián – Stroon
Song lyrics: Vlado Janček
Graphic design of promotional materials: Martin Mesároš
Production: Jana Filoména Mičeková
Lighting design: Táňa Mravcová
Directed by: Daša Krištofovičová

Title photo by: Ivo Fandel

POHODA 2023 TICKETS