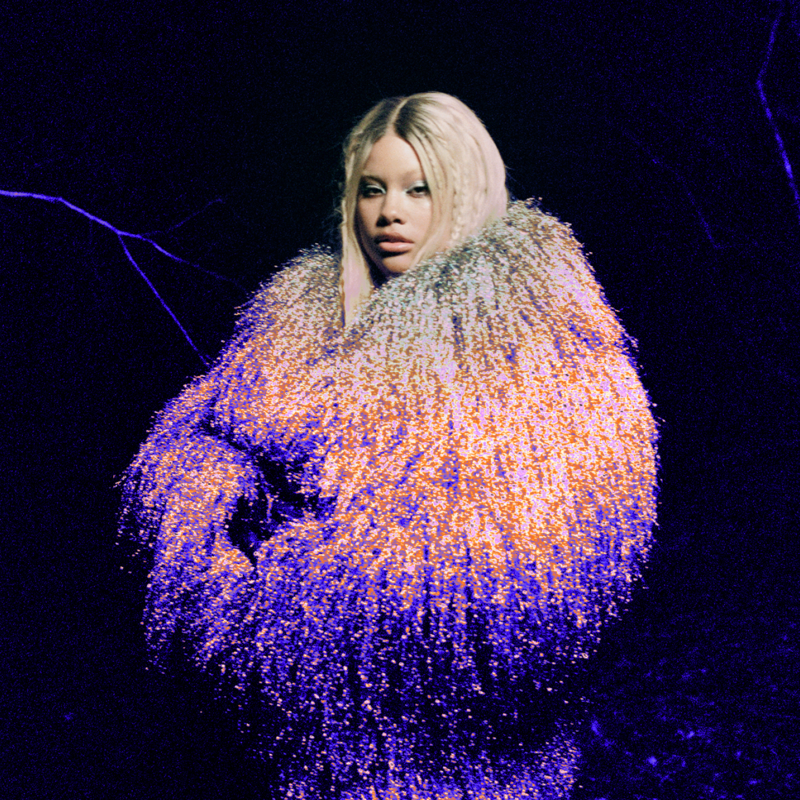 SPOTIFY APPLE MUSIC YOUTUBE INSTAGRAM FACEBOOK
Since debuting in 2016, multidisciplinary British artist Shygirl has maintained the same ethos: that people are not two-dimensional. Her search for kindred spirits in the capital's underground led her to co-founding one of the scene's most vital collectives: the club label NUXXE. At the helm, she shaped the label into a defining force that lived both on the fringes of pop and at the dark heart of club music.
Now, following the release of her thunderous 'ALIAS' EP, Shygirl stands as one of the world's most exciting new artists. "I realise in some instances my existence is provocative and I reach out for the same in return," she explains. "I want to touch and be touched, both mentally and physically, and my creative output reflects that." From a perfectly-balanced line-up of producers to the inception of her digital avatar Bbz, Shygirl's 'ALIAS' universe is a masterclass in curation and creative flair. Described as "a glittering portal into the future" by Pitchfork, the EP used a rich creative universe to tell the story of one artist's many identities in an ever-changing cultural landscape. 

Conceptualised by Shygirl herself, her Bbz — exaggerated elements of her personality that have taken on lives of their own — offer a throughline for the project, appearing everywhere from her self-directed music videos to magazine covers. The EP features production from longtime collaborator Sega Bodega and the late pop pioneer SOPHIE, while the single remixes have drawn reworks from musical heavyweights like Boys Noize and Basement Jaxx. Last summer, Shygirl also shared a collaboration with Arca entitled 'unconditional', with funds raised dedicated to charities surrounding the Black Lives Matter movement. Her growing global presence has found her collaborate with fashion houses like Mugler and Burberry, as well as her music being used in multiple campaigns for Fenty. Her work has appeared in press titles like Pitchfork, The New York Times, Dazed, The FADER and many more.