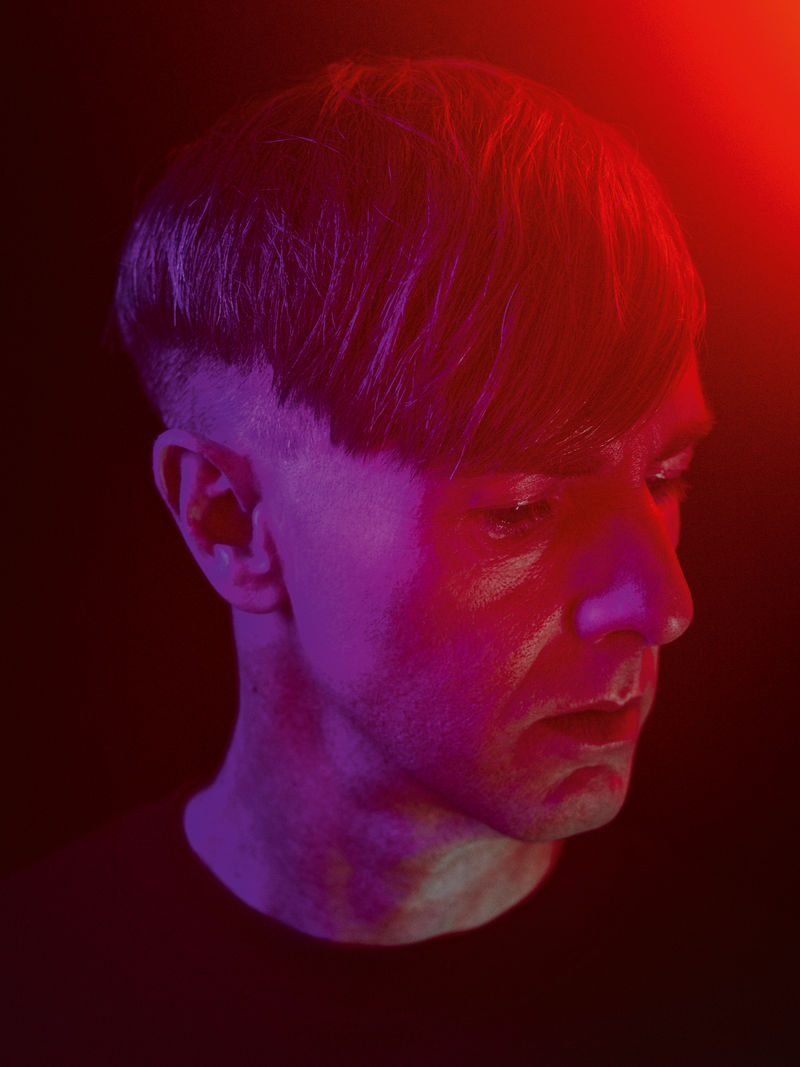 Website Facebook YouTube Spotify Instagram Twitter
Another reconfirmed name of 24th edition of Pohoda festival is legendary DJ, technology innovator, and techno producer Richie Hawtin. The New York Times called him an intellectual driving force of electronic dance music. His music was part of the exhibitions at the Guggenheim Museum in New York, at the Grand Palais and Center Pompidou in Paris, as well as at the opening ceremony of the Winter Olympics in Turin. He is a co-founder of Beatport, Plus 8 label, and was also involved in the development of major electronic instruments such as Ableton Live, Traktor Scratch, Lemur Controller, and MODEL 1 mix. The three-time winner of the Best Techno DJ award will make the Trenčín airport dance.
Our colleague and club curator Matwe had been lobbying for Richie for a long time and said the following on his booking: "The legendary Pakard was probably the first track I heard by Richie Hawtin as Plastikman. It's a track that fascinated me with its hypnotic simplicity and thoughtful strangeness. I was about 15 and it later opened the door into completely new minimal techno waters for me. I first heard Kraftwerk when I was 4, then Plastikman when I was 15, and all the different offshoots of techno in between, including Richie Hawtin at Pohoda 2022, when I'll have turned 32. A beautiful trajectory."
Great technical background and love for electronic music was instilled in Hawtin by his father (General Motors technician). Richie started with music at a very young age, and in addition to producing, he also programmed and constructed the devices he played on. At seventeen, he played as a DJ in Detroit clubs. In 1989, he and John Acquaviv founded the Plus 8 label, and they also co-founded Beatport (2004) together. At the turn of the decade, he performed as F.U.S.E. and also released his first EP Approach and Identify 12 under this name. It's referred to as one of the essential recordings behind the emergence of IDM. As Plastikman he released the album Sheet On in 1993. Mixmag ranked it among the 50 most influential dance albums of all time. He released a series of singles entitled Concept 1 in 1996 and explored Minimal Techno. At that time, he continued with the compilation Decks, EFX & 909 is (1999) on his label M_nus. The album was recorded utilizing two turntables, effect boxes, and a drum machine. It was followed by compilations DE9: Closer to the Edit (2001) and DE9: Transitions (2005). Meanwhile, he released the album EX. In the following years, he participated in the Olympics opening ceremony in Turin, a number of art projects and the development of new technologies.
Richie Hawtin has performed under a huge number of pseudonyms and has worked with artists such as Sven Väth, Daniel Bell, John Acquaviva, Ricardo Villalobos, Robert Henke, his brother, visual artist Matthew Hawtin, and many others. Raf Simons, the former director of Dior, said that he listens to Hawtin as other people listen to classical music and described him as Kraftwerk of the present day. His album EX was created on the basis of this exhibition. A year later, he released the album From My Mind to Yours under his own name for the 25th anniversary of Plus 8 label. In 2014, Hawtin won the AIM Awards for Outstanding Contribution to Music. A year later, a million members of The DJ List Ranking named him the second-best DJ of the day, and in the same year portal topdeejays.com, that compares statistics from social networks, ranked him the most influential DJ in the world.