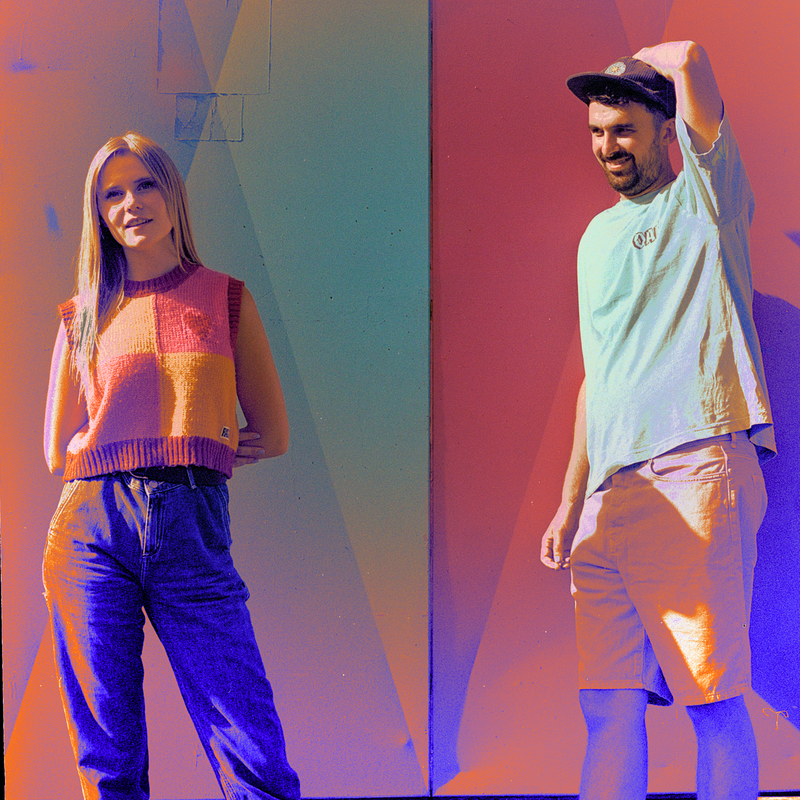 SPOTIFY YOUTUBE INSTAGRAM FACEBOOK
The young London duo O. consists of baritone-saxophonist Joseph Henwood and drummer Tash Keary. They have recently released their debut single "OGO". The duo began improvising at home with just an acoustic saxophone and drums before coming to the studio to further experiment with guitar pedals, amps, and studio effects, all pushing the boundaries of their two instruments. They started creating during the pandemic lockdown and it only took one live performance for them to be invited by black midi to open for them on their tour.
"O. was the first band we saw at this year's ESNS showcase festival in Groningen. From my point of view, nobody has surpassed their concert. A perfect drummer who plays fabulous beats with ease and joy and a saxophonist who handles the keys in an exceptional way. Strength and creativity that you don't often see, for me the band O. is a perfect example of how I imagine flawless music being played in a flawless way," Pohoda director Michal Kaščák recommends experiencing their concert at Pohoda 2023. Incidentally, the O. duo performed as part of the Eurosonic festival in the Vera club, where Nirvana played their first European concert on November 2, 1989. This show, which was attended by about 60 lucky people, later became one of the most legendary concerts in the history of the Vera club.

You will be able to see their concert thanks to our participation ESNS exchange programme.