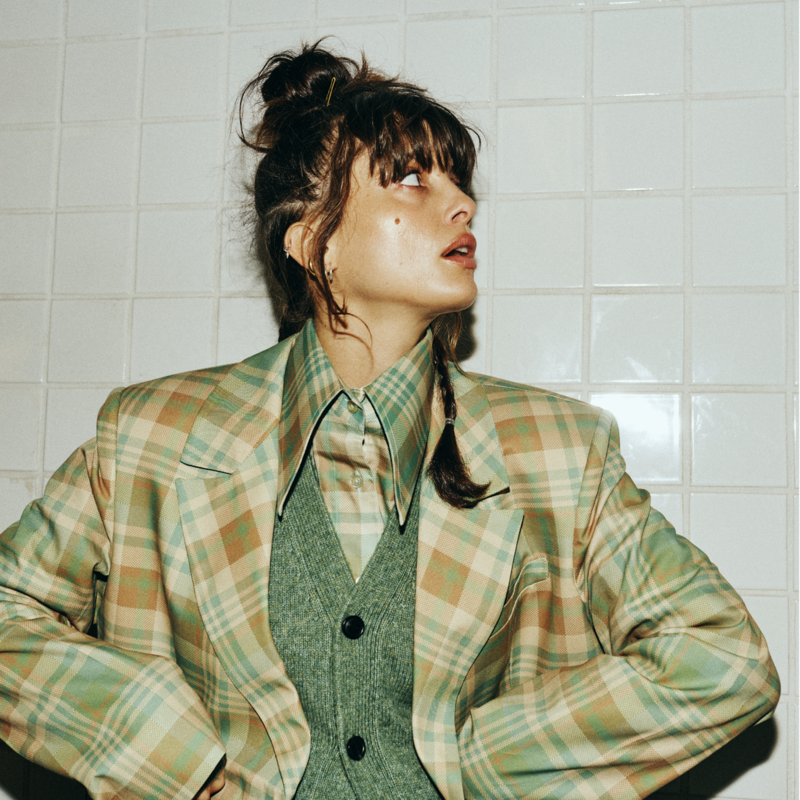 Already in 2019, Noga Erez performed at our festival as a figure with a great deal of fame, which she had earned for her fantastic debut Off The Radar. After her show, it was clear to us that we wanted her on stage again as soon as possible. Especially after March last year, when she and her partner and co-producer Ori Rousso brouhgt up a new project with the accompanying band and recorded album KIDS. Street rap and razor sharp beats in combination with an excellent wind section, elaborate instrumental and vocal arrangements, and even stadium-like choruses left an impression far beyond the borders of her native Tel Aviv. As Neil Kulkarni wrote in a review of The Quietus: "You won't hear a better pop album this year. I doubt you'll hear a better rap album this year." If you watch the videos for songs from the album, such as End of The Road, Fire Kites, Knockout, Views, Story, You So Done, or Cipi, you will understand that this is a record that has no weak spots. Fans of Noga Erez can come enjoy even better moments live at Pohoda 2022.
In her music, Noga Erez discusses global issues, sexual violence and problems that affect her native country and both sides of the conflict – especially common people. The titles of her songs such as "Dance While You Shoot" or "Globar Fear" are also very telling. According to her, music is the form and also an ideal way of communication, since people with different origins and stories are able to similarly share and perceive emotions in it. The way she translated her attitudes into the album is, according to the Paste magazine, galvanizing. The 405 claims that if you don't know the background of the record and its author, you feel like you're listening to a heavy dance party pop, which is, according to the magazine, an interesting intention (to entertain and to force to think at the same time). The Skinny adds in their review: "Off The Radar is an incredibly accomplished record, which carves out a distinct sound that captures and captivates the listener. Noga Erez should really be on your radar."
Subsequently, she released the singles "Bad Habits" and "Cash Out (feat. SAMMUS)" and in 2019 a collaboration with ECHO named "Chin Chin". The aforementioned 2021 album KIDS offers a bombastic sound, exploring the themes of tension and release, anxiety and remedy. Renowned media notice that she has retained the bold expression of a street outsider, but at the same time, she admirably embellished the sound side within a short period of time. The Quietus wrote, in response to the penultimate song Switch Me Off, that once you've heard Kids you won't be able to switch Noga Erez off your life ever again and she will become a fix you need daily, hourly. The fantastic music is complemented by even better music clips and live videos, which have been presented also by Jimmy Kimmel, KEXP, and Succulent Sessions. You can see how she works with the Slovak audience in the live video for the song Bad Habits that was taken at Pohoda three years ago.