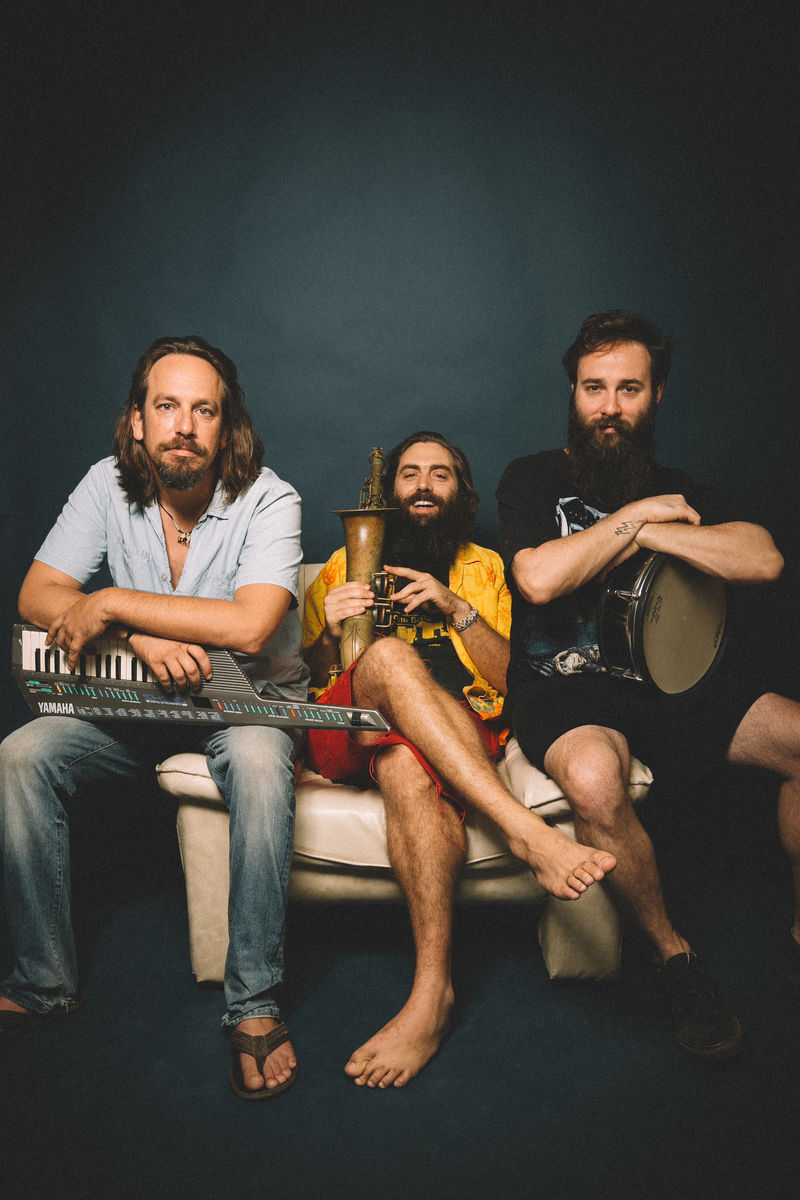 Website Facebook YouTube Spotify Instagram Bandcamp
Ďalším menom v line-upe Pohody 2021 je izraelské trio Malox. Táto pozitívne šialená, energiou nadupaná zostava je na scéne tucet rokov. Na svojich avantgardných hudobných výletoch lietajú medzi jazzom, polkou, klezmerom i punkom. V zostave Eyal Talmudi (saxofóne, klarinet, gajdy) Roy Chen (bicie) a Assaf Talmudi (kávesy) už roztancovali množstvo klubov a festivalov po celom svete. Média v ich hudbe spomínajú aj karibské rytmy, Balkán či kinematografické motívy, no zhodujú sa predovšetkým na energii, ktorá ľudí núti tancovať. To potvrdila aj naša kolegyňa Tereza, ktorá tento skvost objavila v Tel Avive. Podľa nej z ich vystúpenia odchádzali festivaloví delegáti do nitky spotení. Podobný efekt očakávame aj od vystúpenia od kapely Malox na letisku Trenčín.
In 2008, they recorded an improv session titled One Day at NYC's Vibromonk studios, soon followed by the debut EP of the same name. In 2012, they recorded album Polka For Punks together with Tamir Muskat in Tel Aviv. With their third recording, Gaza Trip, from 2016, they took a big step forward. They collaborated with several guests on the album: Nomok, Yudko the Abstract, Maya Dunietz, Uri Brauner Kinrot (Boom Pam, Ouzo Bazooka) or ECHO. Also, it wasn't about keys and drums only. A keyboardist joined the group and they added varied vocals, more effects and guitars. Subsequently, they spent years on tour. During this time, they made people in China, India as well as Europe feel like dancing. Countless hours spent playing music in all kinds of countries, under different conditions, with various weather or mood, amazing experiences as well as tension all led to many new ideas. These got materialized on their fourth album, Shit to Gold, they recorded within three days at Krakow's club Alchemia. The album is slated for release in March and the band is coming to introduce Pohoda festival-goers to the recording at the beginning of July.