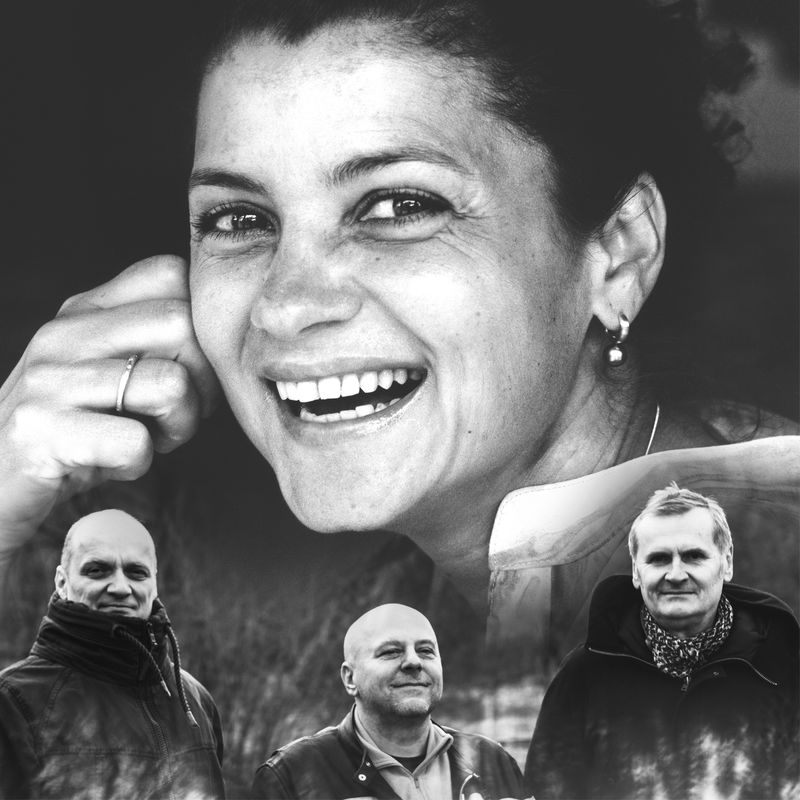 Website Facebook YouTube Spotify Deezer
Dunaj was the most popular band in the Brno scene of the 1980s, and many other projects spun off of the band, covered under the name Dunajská Delta. Initially, the lead singer was Iva Bittová, who later became famous all over the world with her solo work. "Dunaj is an exceptional band; for me, their beginnings with Iva Bittová were the strongest. For years I have tried to persuade the members to put together the crew that recorded the first album, and, finally, I managed to. If we now admire various math rock projects, I would like to point out that Brno had similar music 35 years before Black Midi and other bands. The Dunaj concerts have always been a big event, and I am sure it will not be different at Pohoda," said Michal Kaščák about the reincarnation of the band.
"I myself was surprised that Iva said yes, that she wants to play Merseybeat with us again. I suppose it was the idea of Roman Hanzlík and we are very happy for it," said guitarist and singer Vladimír Václavek about the renewed cooperation. The band has cooperated with many big names; Iva Bittová played with them in years 1986 – 1988, when they released the album "Dunaj a Bittová". They occasionally performed together in the 1990s, especially with the album "Pustit musíš". Dunaj reunited in 2018 – after 20 years of the passing of their former frontman Jiří Kolšovský. Currently, the band consists of Josef Ostřanský (guitar, vocals), Vladimír Václavek (bass, guitar, vocals), and Pavel Koudelka (drums, vocals).
Singer, violinist, and actress Iva Bittová played in the Husa na provázku theatre in Brno in her early years, where she became famous for her role as Eržika in the play Balada pro banditu (Ballad for a Bandit). She has recorded many great albums ranging from folk music, through jazz to the works of old and contemporary classical music. In 2004 she also performed at New York's Carnegie Hall as Elvira at Mozart's Don Giovanni. She has also starred in many films such as Neha, Želary, and Little Girl Blue. Legends of the Czech alternative scene, Dunaj and Iva Bittová, will perform together also at the Trenčín airport.