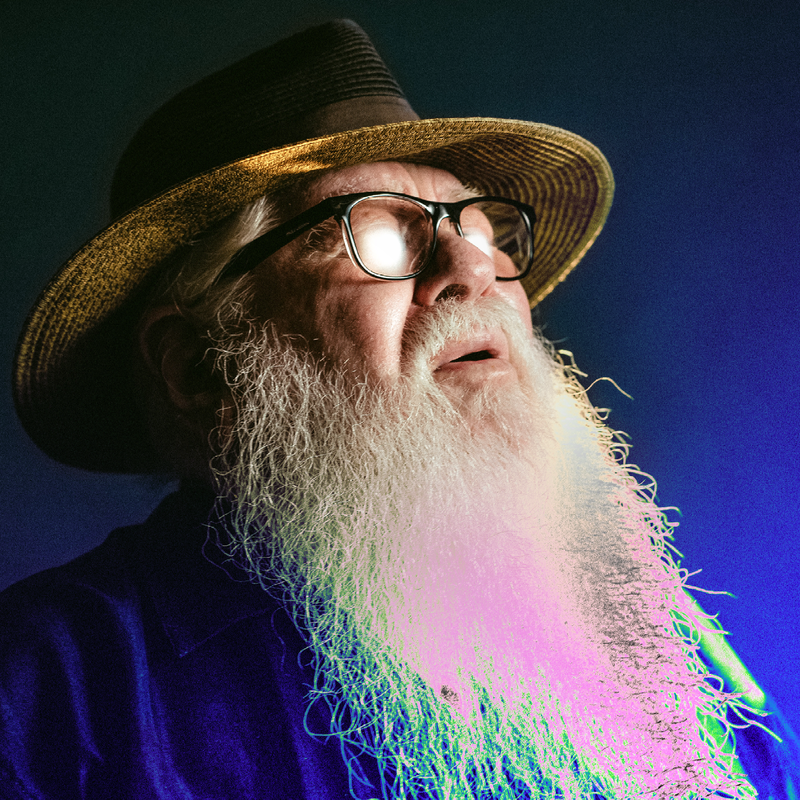 SPOTIFY APPLE MUSIC YOUTUBE FACEBOOK
Hermeto Pascoal is a noted Brazilian composer and multi-instrumentalist. His compositions appear on albums by Miles Davis and other jazz heavyweights. Pascoal's sextet is an extra-sensory musical unit that has been with him for over 40 years and used to rehearse daily. The music runs from the lyrical and romantic to raucous, from folkloric to his futuristic angular melodies, often creating a dense barrage of sound. The band sometimes uses synthesizers and saxophones as well as a battery of invented instruments—hub caps, teapots, and bowls of rocks— guided by Hermeto's wizardry and benevolent spirit
There have been few musicians to ever reach the stature of Hermeto Pascoal. A true maestro and a cultural icon, he represents the highest level of musical evolution; as a multi-instrumentalist, as a composer, and as an arranger. Once described by Miles Davis as "the most impressive musician in the world", there is good reason (beyond his Gandalf-like appearance) why he is known as "O Bruxo" (the Wizard).
A self-taught musician, Hermeto Pascoal ascended from his humble upcountry origins to an international acknowledgment still unfair to his musical stature. Developing his ears from an early age at his grandfather's blacksmith shop, Pascoal used to pick up pieces of iron and hit them, trying to create music. This led to an unusual approach to music, where the tones themselves give a stronger conducting motif than chord connection, scales, or modes. He has also developed the Sound of the Aura concept, in which music is developed out of people's speech, traffic noise, and out of every possible source of sound.
His latest album "Hermeto Pascoal e sua Visão Original do Forró" is his homage to the genre, as well as showing his talents as a lyricist.
"My head is universal," he says. "I wasn't born just to perform classical or jazz. Whoever walks a fixed line is a train!."