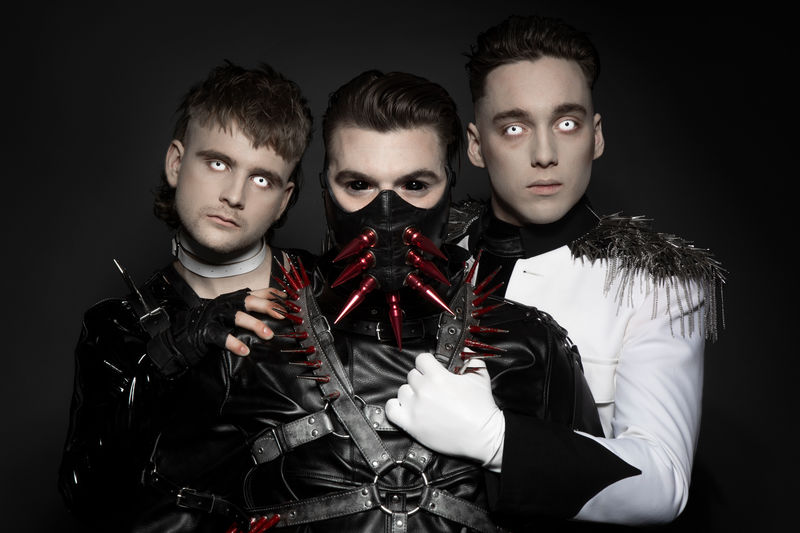 Website Facebook YouTube Spotify Instagram Deezer
Icelandic industrial-techno-punk-rock formation Hatari is another confirmed name of Pohoda 2022. The band got the attention due to their impressive performance at Iceland Airwaves and Eurosonic. Shortly thereafter, they won the national competition Söngvakeppnin 2019 which enabled them to qualify for the final of Eurovision Song Contest 2019 in Tel Aviv. Their participation at Eurovision was a big surprise and they fitted into the kitsch freak show perhaps only with their eccentric costumes. The name of the band translates as "haters", which characterizes the basic paradigm of the band – they respond to the dystopic tendencies of the consumer world with harsh criticism of capitalism while wearing sadomasochistic outfits.
Phrases such as bondage techno, cybernetic horror or IcePop can be found among the attributes describing their work. The band was founded by cousins Klemens Hannigan and Matthías Haraldsson (playwright awarded as a Newcomer of the Year at Grímuverðlaunin 2019). The band also includes drummer Einar Stefánson who is also the bass player of another well-known Icelandic band Vök. On stage they are accompanied by dancers (Sólbjört Sigurðardóttir, Sigurður Andrean Sigurgeirsson and Ástrós Guðjónsdóttir). For a long time, Hatari had been praised by their agent thanks to whom we've managed to bring many great artists to Pohoda. However, their impressive show at Reeperbahn was what persuaded our colleagues for good. They were even sending us videos from the club saying that Hatari are a band we must have. Their wish will come true in early July 2022.