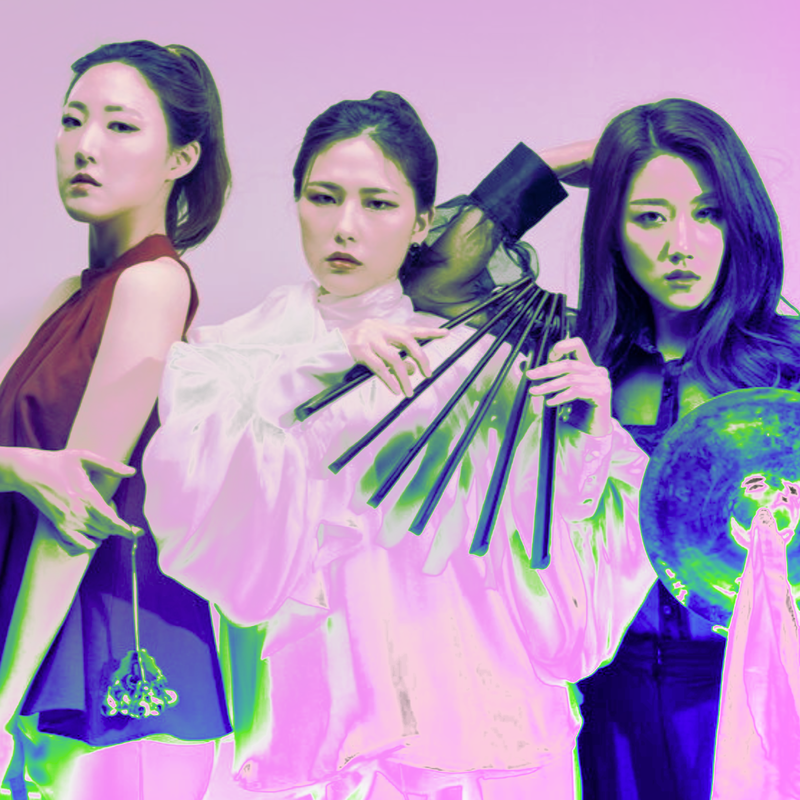 SPOTIFY YOUTUBE INSTAGRAM FACEBOOK
This year Pohoda has invited groove& – a Korean women's trio playing traditional and non-traditional percussion instruments who performed at this year's Womex World Music Festival. They draw from tradition and create new songs based on Korean rhythms. That's what their name stands for – they believe they can make a groove out of anything, and '&' stands for the endless possibilities and experiences that audiences can dream about. They strive to create music that is subtle yet sensual, an experience that is more than a 'sum' in the process of unleashing and merging the artists' talents and abilities.
"One of our discoveries from Womex. You won't hear music life this often. These three female artists experiment in amazing ways. Inspiring, fierce and meditative, something for real explorers," says festival director Michal Kaščák.