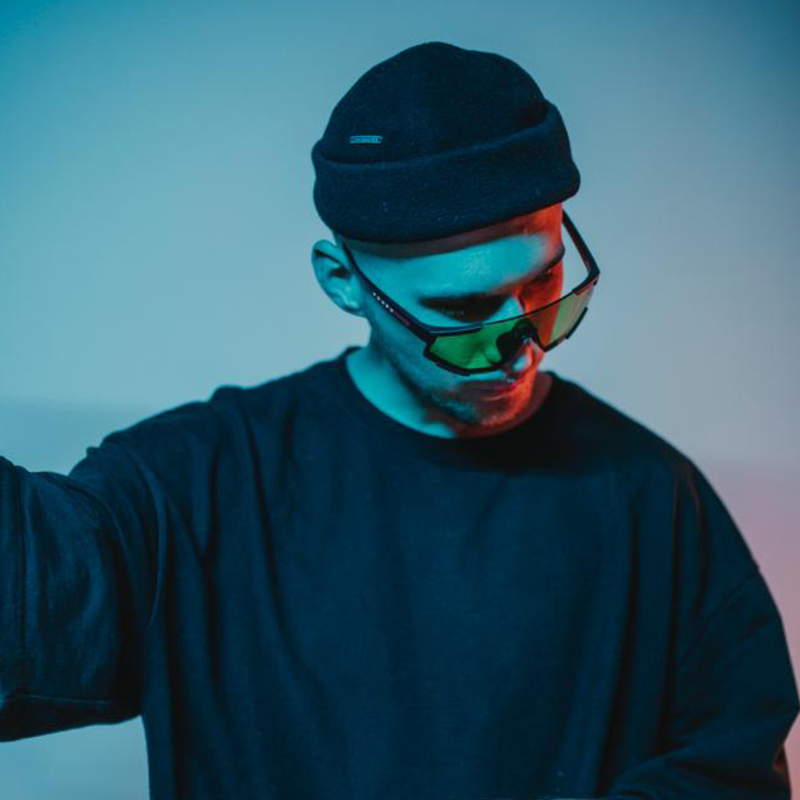 "Putin is destroying two countries at once," Gleb said of the war in Ukraine in a recently published great interview with Marek Vagovič in his podcast Na scéne. Gleb comes from Russia, from the city of Pyatigorsk. We recommend listening to the whole interview, it's worth it. You can find it here: 
Gleb performed at Pohoda 2019, Pohoda in the Air, Pohoda on the Ground, and at the opening of a joint project of the EHMK and Pohoda—Garáž in the Trenčín skatepark, and we are glad that he will grow this series at Pohoda 2022 as well. He is currently working on a new album to be released in early summer. You will be among the first to be able to listen to songs from it at the beginning of July at our festival. 
Gleb, rapping fast rhymes into various styles and genres such as glitch hop, grime, trap, and D&B. After several mixtapes and an EP, he released his debut album Lavička Pimpin in 2017. With his second album, Gauč Storytelling, he rules last year's Radio_head Awards, taking home the award for album of the year and recording of the year in the hip hop / rap / r'n'b category. He also succeeded in the genre category a year later with the new EP Leto v Kufri.  
The Generácia rapu portal wrote in response to the EP: "In his field, Gleb is the best in Slovakia." The fact that the EP took the second place in the sales of albums in the Czech Republic also testifies to his extraordinary popularity. He strengthened his position as one of the most popular figures on the local hip-hop scene in 2021 with great singles such as Budeme tam (feat. Vi3e), Alibababigbass, Noc v Opere, PA PA, HEY G! (feat. Separ), RAPINBOX Vol.1, which received millions more views on YouTube.
We can't wait to hear his new album and see the concert at Pohoda.