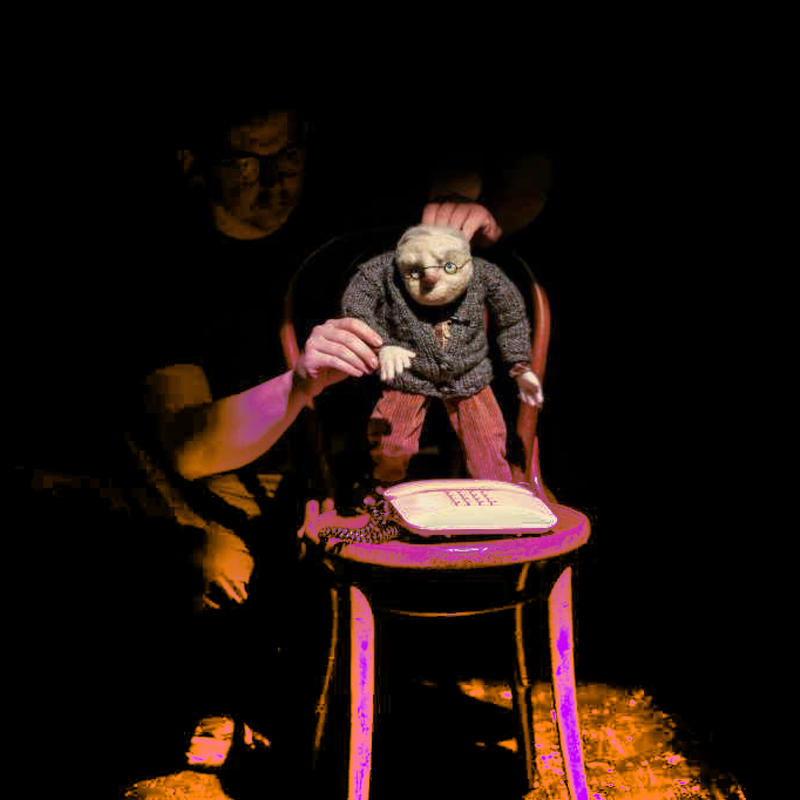 Divadlo Houže: Fándly alebo Stručná história neúspechu (Fándly or a Brief History of Failure)
The story of the life journey of the Catholic priest, writer, enlightener and folk healer Juraj Fándly. The protagonist is sent to earth in the 18th century, when the age of enlightenment and reason is blossoming in Europe. Fándly's task is clear: he's to help the common people out of ignorance and break the vicious circle in which generations live and increasingly decay. But superstition, rumours and conservative thinking are opposed to facts and logic thinking. Thus, Juraj Fándly finds himself in a fight that is much more difficult than he expected. The fanatical crowd and simple thinking are very powerful weapons against which even the greatest expertise or scientific capacity is often no match.
Although the story of this scholar, unrecognised in his time, tells of the unfortunate fate and triumph of the mob, the producers also view it with distance and detachment. It's thanks to them that the production is given the necessary perspective and is a wealth of situations, pub songs and satirical humour that make you smile.

Concept and libretto: Matej Truban and Hana Launerová
Direction, text: Matej Truban
Dramaturgy: Hana Launerová
Set and puppets: Michaela Zajačková
Music: Matej Truban, Erik Sitár, Štefan Kratochvíl
Technical assistance: Ján Baumann
Production: Matej Truban and Filip Jankovič
Starring: Lukáš Takáč, Jakub Jablonský and Matej Truban
The production is aimed at young and adult audience aged 15+.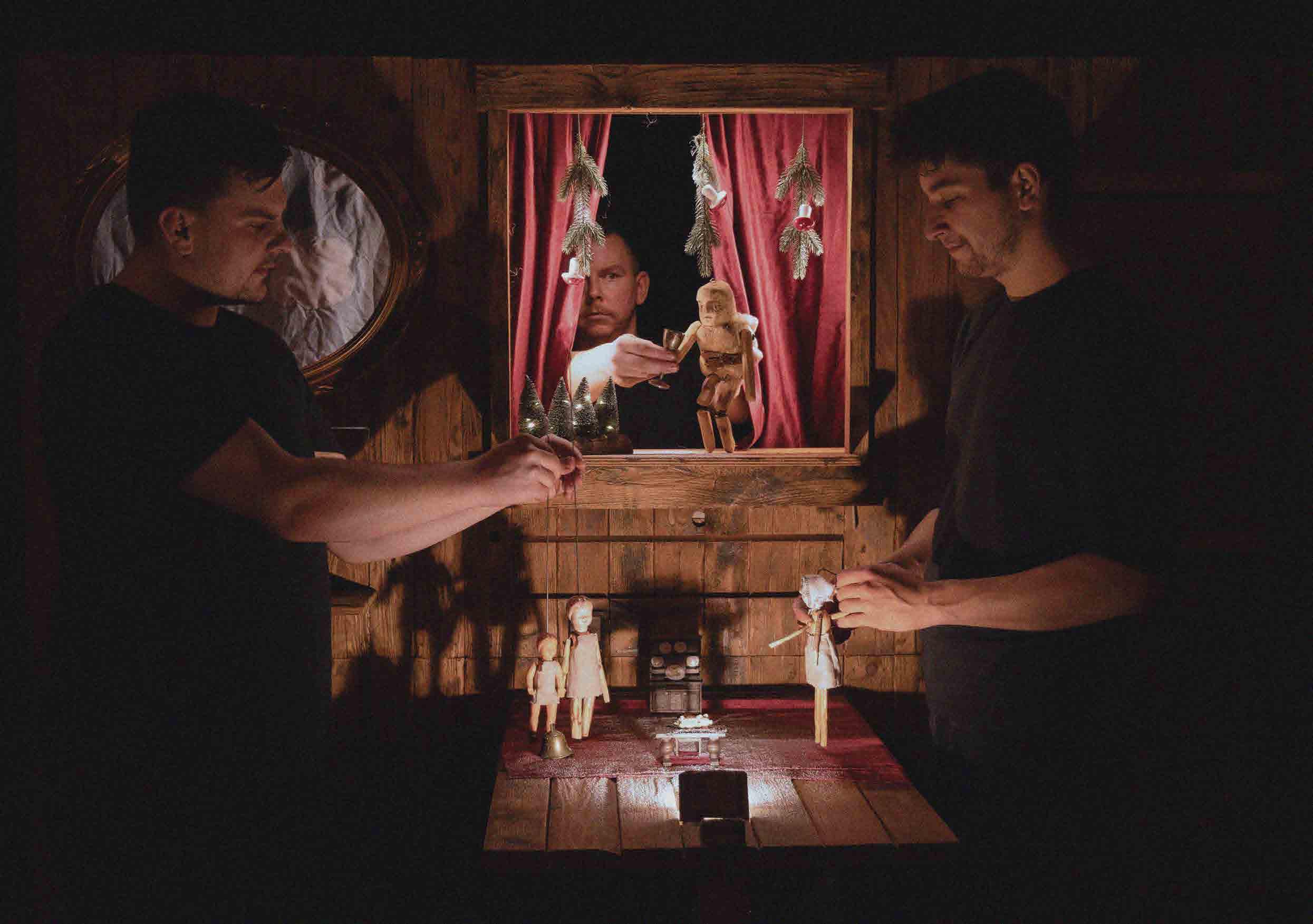 Divadlo Houže: Babička!!! (Grandmother!!!)
Being a grandmother or grandfather is sometimes not an easy task. The world around us is always in a hurry, butter is expensive, there are scammers everywhere, your back hurts in the morning and your knees and head at night. Why would we go anywhere, if we then had to go back again! But grandma made it easy. She's on the phone, sitting and talking to grandpa about all sorts of things.
"So what's new?"
"Nothing, everyhing the same."
"Great, that's good."
But what happens when one day the phone rings and rings and no one is answering? Grandma is forced to embark on an adventurous journey and master the pitfalls of the unpredictable world.
A family production about the importance of facing the fear of the unknown and enjoying life at any age, showing us that old age isn't a disease and that sometimes monotony isn't all that bad.
Concept: Matej Truban, Hana Launerová
Text, direction: Matej Truban
Puppets and stage design: Michaela Zajačková
Music: Matej Truban
Production: Filip Jankovič
Starring: Lukáš Takáč, Matej Truban

POHODA 2023 TICKETS