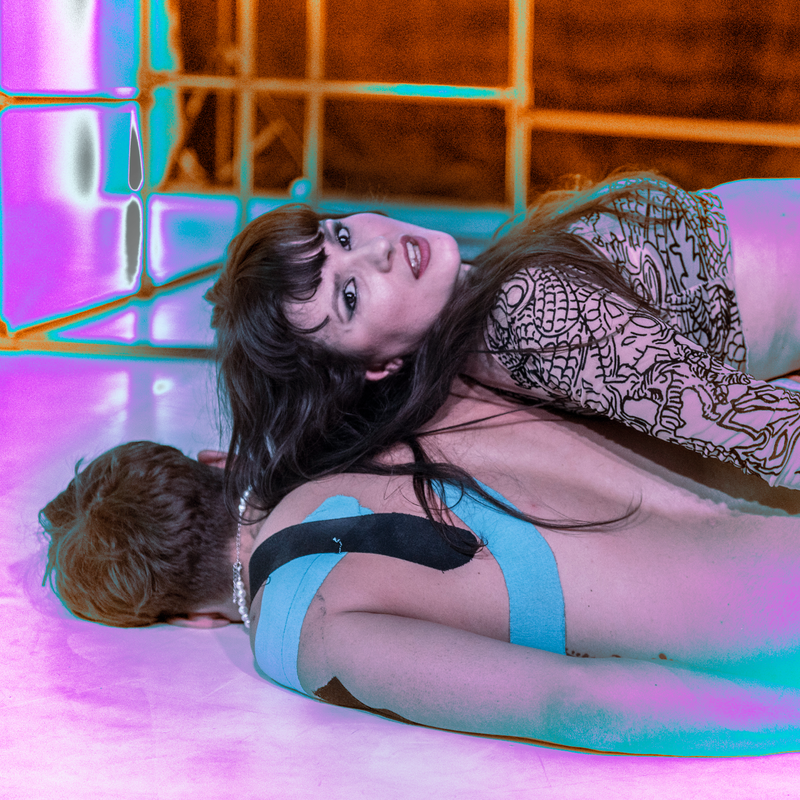 Divadlo DPM: Nikdy Navždy (Never Forever)

Ageing actress. Therapist. Young influencer. Teacher. Lonely man.

None of them find peace.

They search for real connections but find only mirrors of themselves in others, dissolving into digital identities and an infinite number of virtual possibilities, working themselves to exhaustion, mostly on themselves. They experience a strange sense of burnout, a loss of wholeness and concreteness; their personalities have no edges, their bodies and souls are wounded, and their scars have not fully healed. Isolated, narcissistic, worn out. Each of them carries hidden wounds that can burst open again at any moment.
"Falk Richter's texts tell the stories of people whose lives could be compared to the state of 'undead' – they are scarred city warriors in survival mode, ready to commit any act to prove to themselves that they are still alive."
The German playwright and director wrote Never Forever in 2014 for the Berlin theatre Schaubuehne. Postdramatic techniques, in which the theme of the production and the undramatic form of the characters' speeches are always in the foreground, have long been present in his texts. The author has long since gave up on traditional retelling of a linear story, the creation of characters or simple relationships between dramatic figures. The strength of Richter's texts, however, lies not only in the progressiveness of their formal production, but above all in his strong civic attitude toward the ethical, social, and political problems of the world in which he writes.
Translated, edited, directed by: Marián Amsler
Choreography: Stanislava Vlčeková
Set and costumes: Laura Štorcelová
Lightning design: Róbert Mačkay
Music: Kristína Smetanová
Visuals: Ľuboš Kotlár
Photos from the performances: Bara Podola
Production: Karolína Kováčová
Starring: Edita Koprivčevic Borsová, Lenka Libjaková, Katarína Andrejcová, Šimon Ferstl, Jakub Jablonský

POHODA 2023 TICKETS