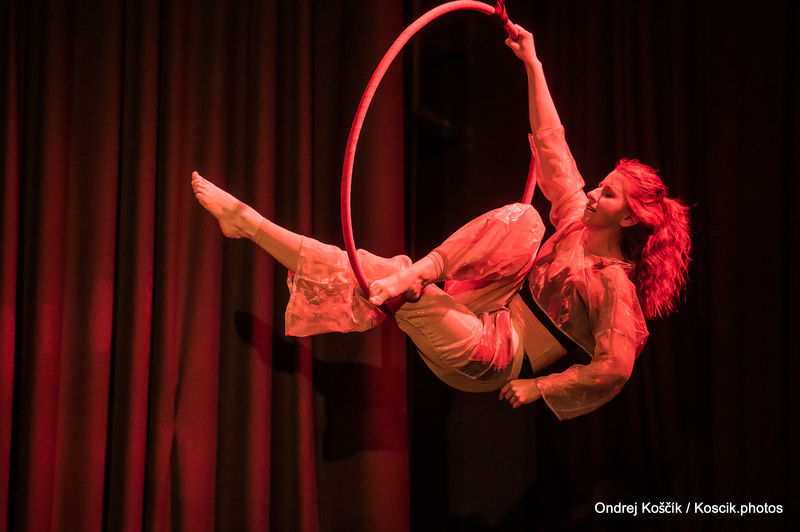 CirKusKus - AntiGravity Cabaret SK
CirKusKus: Antigravity cabaret
In a world where we forgot about joy, stopped believing in miracles and where we close off to each other, heaviness reigns. As if gravity was stronger and pushing us down even more. Can we lose the weight of our thoughts and soar again? Maybe then life will become a magical cabaret where gravity won't be a prison but will give us the strength to take off and overcome all obstacles. Antigravity cabaret will charm you with inventive juggling numbers, equilibristics, breathtaking partner acrobatics, graceful aerials and will make you laugh with their kind clowning.