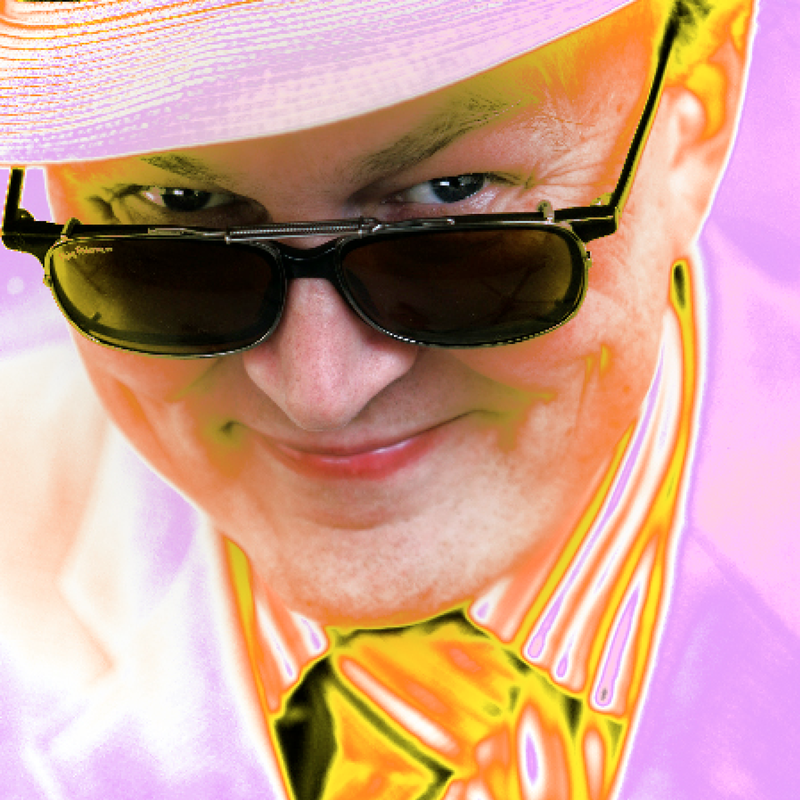 Bogomil Font is a special project and alter ego of Sigtryggur Baldursson, who was one of the founding members of the legendary The Sugarcubes, with whom Björk also sang. After The Sugarcubes disbanded, Sigtryggur formed the latino, mambo and swing band Bogomil Font and the Millionares with other friends and musicians in Reykjavik.

Siggi created the character of Bogomil Font in the style of Sinatra and Nat King Cole, but with a comedic twist. He reworked classical songs, which he enriched by sarcastic and humorous lyrics. Considering that his musical history is rooted in indie rock, this was quite an unusual combination :).

In 1993 they released a live album that became an instant hit, mainly thanks to the song The Marsiann cha cha cha, which became a huge hit on Icelandic radios and was the most popular song of the summer.
Bogomil Font released three more albums, Bogomil Font sings the music of Kurt Weill (1995), Bananaveldið (2006) with the trio Flís and the lightly comic Christmas album Majones Jól in 2006.

Bogomil Font have never had the ambition to become an international star outside Iceland, so this performance at Pohoda will be unique, and we will also celebrate the 30th anniversary of the release of the debut album Ekki þessi leiðindi.
You should definitely not miss Sigtryggur Baldursson, a legend of the Icelandic and international music scene, at such a unique performance. One thing is for sure: there will be a lot of mambo!
---
Siggi will also be performing at Pohoda with his new project Paddan.

Café Kušnierik Porgramme at Pohoda Festival was funded by Iceland, Liechtenstein and Norway through EEA Grants under the Keeping up the Freedom project. The project was co-financed from the state budget of the Slovak Republic.  www.eeagrants.sk.
This concert is partnered by Iceland Music icelandmusic.is (organisation dedicated to exporting Icelandic music).