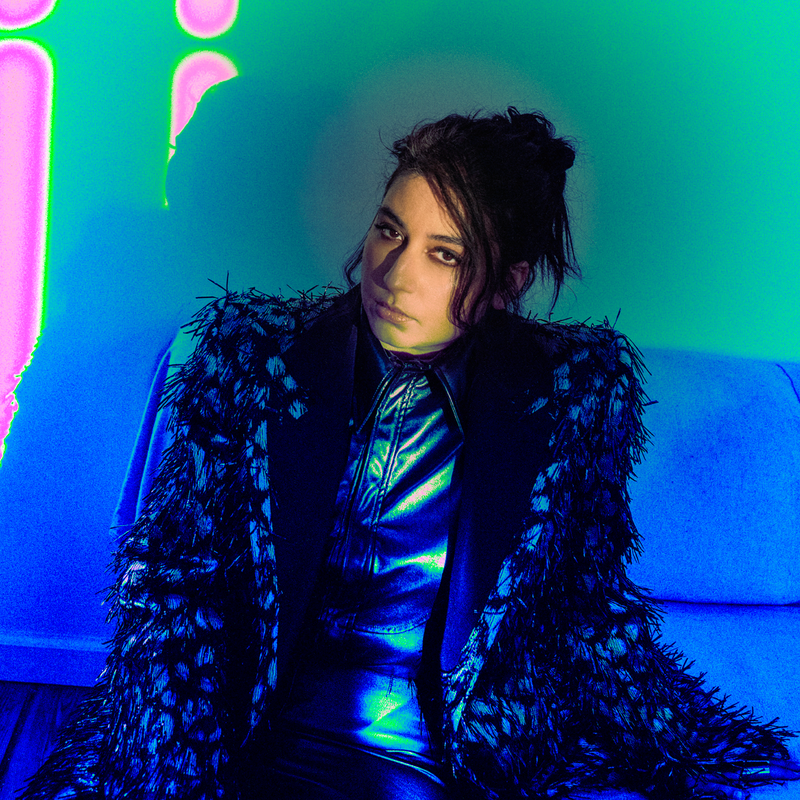 SPOTIFY APPLE MUSIC YOUTUBE INSTAGRAM FACEBOOK
Arooj Aftab is Pakistan's first Grammy Award winner, which she won last year in the category of Best Global Music Performance. This year she was nominated for the award again for her collaboration with Anoushka Shankar and she even performed at the Grammy Awards as well.
"Arooj Aftab is an artistic prodigy. Beautiful music and beautiful clear vocals. If you are looking for exceptional art, you should not miss it. I can say from my own experience that she is an artist you can listen to for hours on end and still not get enough. I have also tested her songs on long night car rides... Her delicate work captures one's attention, brings one the joy of clear, pure music, and at the same time acts as a powerful artistic remedy for the troubles of the world... One of my top selections for this year's Pohoda," Pohoda director Michal Kaščák recommends her concert.

Although she is from Pakistan, her music dream led her to the USA, where she currently lives and graduated from Berklee College of Music.

Arooj Aftab combines jazz, minimalism, and neo-Sufi in her work. Her music and especially her vocals go straight to the heart.

She has three albums under her belt, but her latest album Vulture Prince has triggered a huge avalanche of positive reactions, resulting in awards and Grammy nominations, as well as praise from The Guardian, Rolling Stone, Time Magazine, The LA Times, The New York Times, or Pitchfork Magazine, which named her album Best New Music. Arooj Aftab was even awarded the Pride of Performance Award by the President of Pakistan. Even Barack Obama included her song Mohabbat in his official Summer Playlist.

Arooj Aftab has already performed at festivals such as Glastonbury, Coachella, Primavera Sound Barcelona, Rosklide Festival, Montreal Jazz Festival and we are happy to announce that this year Pohoda is also on the list.