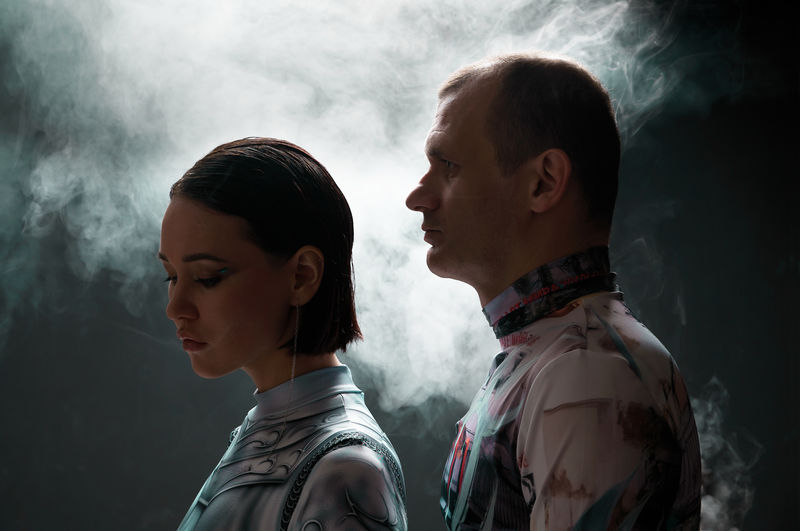 Pohoda 2022 will also feature the Russian electro-hip-hop band Aigel. AIGEL are: Aigel Gaisina - a poet and singer from Kazan and Ilya Baramiya - a beatmaker from St.Petersburg famous for the last 20 years for participation in various electronic projects. In October, the UK magazine The Line of Best Fit praised their performance at Tallinn Music Week: "On stage, Gaisina's charismatic presence holds the audience hostage as she sings, raps or speaks her poems in Russian and Tatar with conviction, honesty and pain so powerful that all language barriers seem to break down. But it would not give Baramiya the credit he deserves to overlook how his deep groove fills the whole room and gets the crowds moving."
AIGEL's first album, 1190 (2017) featuring melodious recitation of lyric verses about prison and fate, accompanied by minimalist electronic beats, was inspired by the imprisonment of the Aigel's ex-partner. Music video on the main song from the album "Tatarin" reached 77mln viewers on YouTube.
After that, AIGEL decided to go in a slightly different direction; their second album, Muzyka, released in 2018, features far less social poetry and far more optimism and verve. AIGEL's third album, Eden, came out in 2019, painting a depressing picture of a Russian small town. The music video for their song "You're Born" was released in March 2020 and got Silver Lion of the Cannes Film Festival in 2021 in the category Entertainment Lions For Music. In November 2020, AIGEL released their fourth album Pyyala. All songs are on Tatar language.