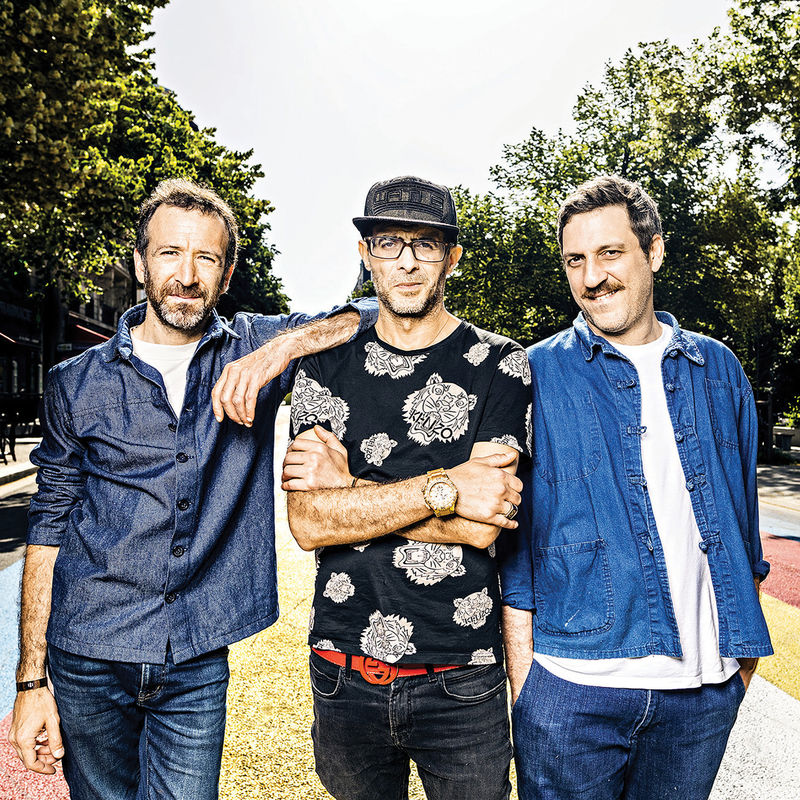 Facebook YouTube Spotify Instagram Twitter SoundCloud
The principal figures of Acid Arab are Guido Minisky and Hervé Carvalho who were the residents of Parisian club Chez Moune. What triggered their new orientation in music was a trip to Tunisia with Dj Gilb'R (owner of Versatile Records). What followed were visits to other countries of Northern Africa, Lebanon, Turkey, and India where they started digging local music records out in the vinyl shops. Their aim is not to add oriental elements to Western music but to mix and fuse these two cultures into new unique recordings. Their latest album Musique de France having received rave reviews from The Quietus or Mix Mag proves that this fusion works.  In their "Album of the week" column, Rádio_FM described it as follows: "If you listen to it really loud and several times in a row, you are guaranteed to succumb to its spell!"
"The sounds of samples a lá Prodigy" and the sounds of zithers already put the Pohoda 2017 attenders in trance. Their latest album Jdid, combines the musical influences of the northern, southern and eastern Mediterranean coast with a drive of cities on the banks of the river Seine, Thames and Hudson. Concrete and metal are mixed with sand dunes and waves, which is highlighted by music guests from Algeria, Turkey, Tunisia and Syria. The album received four out of five stars from musicOMH with the words: "Their laudable intellectual curiosity and infectious enthusiasm offer a different perspective on, and with it a welcoming entry point to, entirely compelling music that is as emotionally satisfying as it is intriguing." The Acid Arab music-oriental tour will take you from Paris via Algeria to Istanbul and back during their live set at the 24th edition of Pohoda festival.