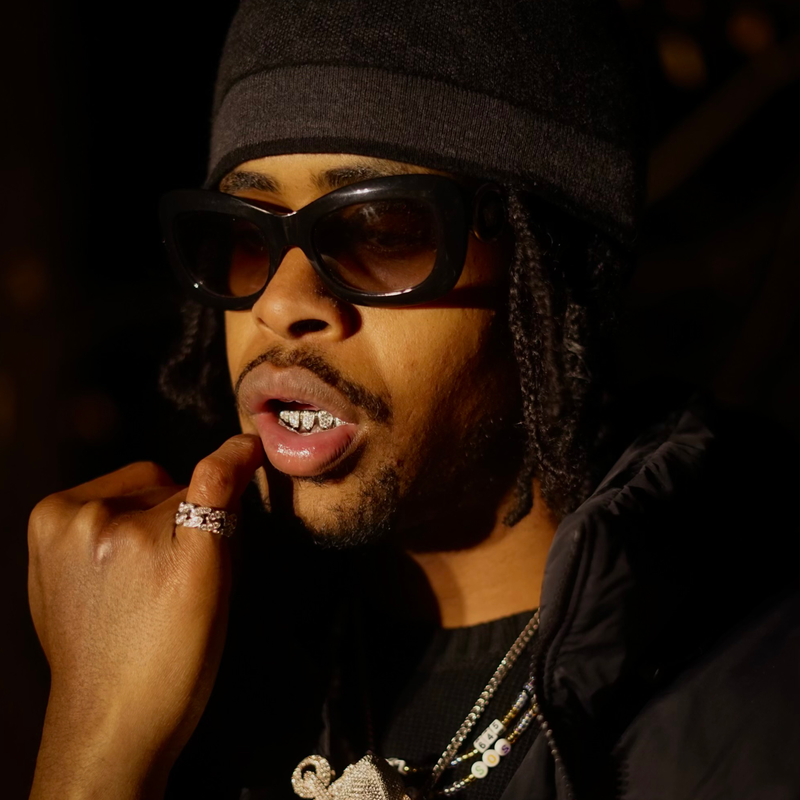 Another name of Pohoda 2022 is a viral hip-hop sensation, born in Bronx, formed by the Atlanta underground scene—rapper 645AR. At the turn of 2019 and 2020, he rocketed with tracks such as Bible And A K, 4 Da Trap, and Yoga, and soon he started collaborations with such names as FKA twigs, Lil Tracy, and Tyga.
When the Bronx-born child found a corpse in the lobby of their apartment building, his mother decided that the family would move to Florida and later to Atlanta. Especially the relocation to the southern metropolis had a big impact on him, as he spent his teenage years with folks like ´Lil Yachty and Rich Homie Quan.

Later he began experimenting with his squeaky voice that is so characteristic of him now. He released the ground-breaking song "4 Da Trap", signed with Columbia Records, and his distinctive style and untied creativity suddenly became a global phenomenon. Pitchfork wrote that his songs sounded like Alvin Chipmunk was rapping the underground Atlantic beats, which also led to many ridicule. But the collaboration with FKA twigs "Sum Bout U" proved that whoever laughs last, laughs best. Let's add that Pitchfork  ranked the video for the song among the top 20 videos of 2020.

Last year 645AR released album Most Hated and according to some reviews, it is not that far from the truth. For example, Stereogum wrote: Depending on where you sit — or maybe just on your mood — that style is either a bold hyperpop mutation of an established rap style, or it's the most obnoxious shit you ever heard in your life. Our graphic artist and co-dramaturg Tereza Maco adds: 645AR is a mosquito among rappers, but we really want to see and hear him live, as nowadays, it is very rare to find someone who is an absolute original.