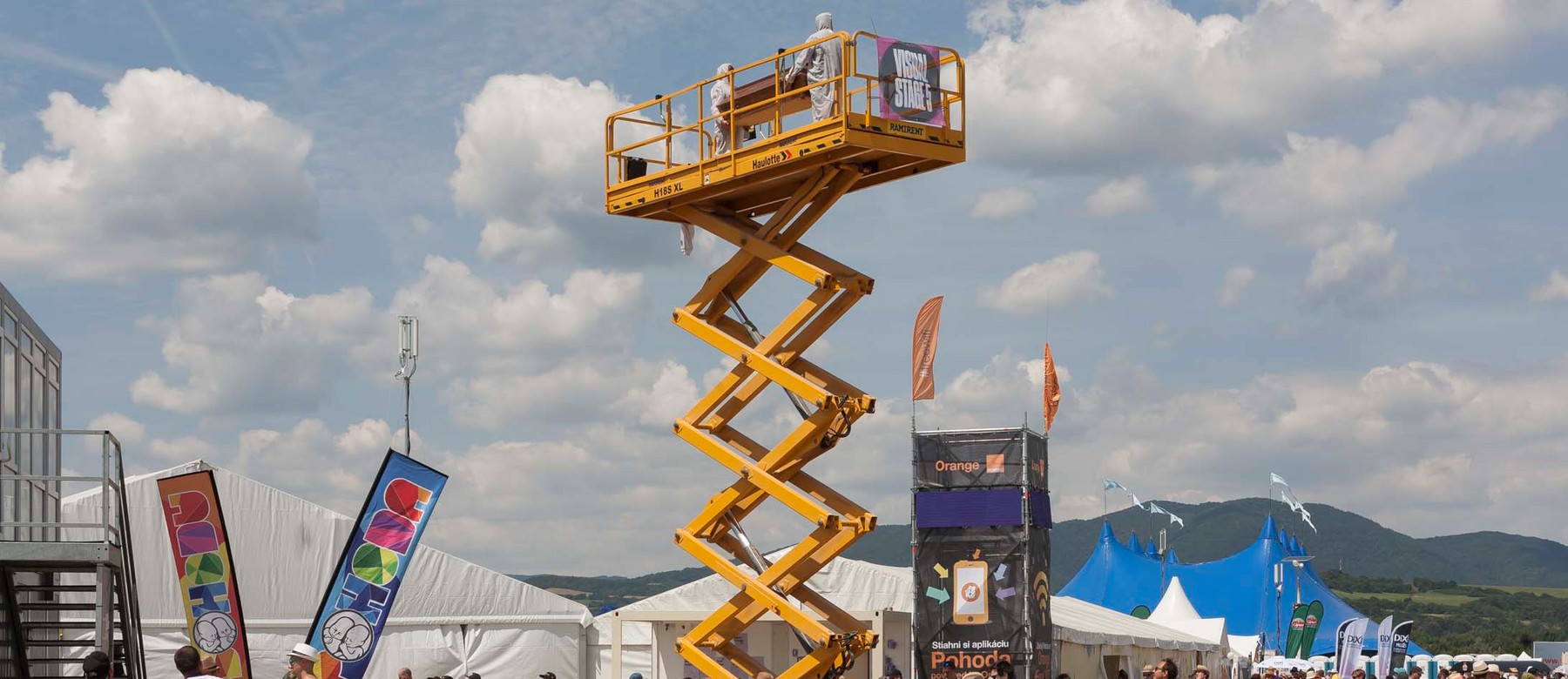 Visual stage
Visual stage - concept of the visual art at Pohoda festival 2017. Besides music, theater, dance and discussions, Pohoda offers the space for the contemporary visual art.
Pohoda Visual Art Contest
As a part of the Visual stage, Pohoda Festival is launching the third year of Pohoda Visual Art Contest. From April 7th until May 12th, anyone can send their proposals for a site-specific art installation for Pohoda festival and the author(s) of the chosen project will be granted 1,000 € to implement it.
The contest is open to any kind of site-specific works, happenings, spatial media, installations and interactive works with inter-media features that will become a part of the festival life. The winning project will be decided by a board of professionals and will form part of the Visual Stage at Pohoda. We will announce the results during Pohoda Day on May 17th. We're looking forward to your ideas.
Contest conditions to download here.
Registration form to download here.
To take a part in the competition, proposals must be delivered by mail to the following address and arrive no later than on 12 May 2017: Pohoda Visual Art Contest, Pohoda festival s.r.o., Prostredná 46, 900 21 Svätý Jur, Slovakia. Results of the contest will be announced on the Pohoda day_FM at Radio_FM the 17.5.2017.
Last year´s edition winner was project "Minaret" by Patrik Olejňák, Viliam Ondo , Peter Galdík and Marko Barvirčák. After a severe media criticism, it has spontaneously become a place of messages against the haterism.