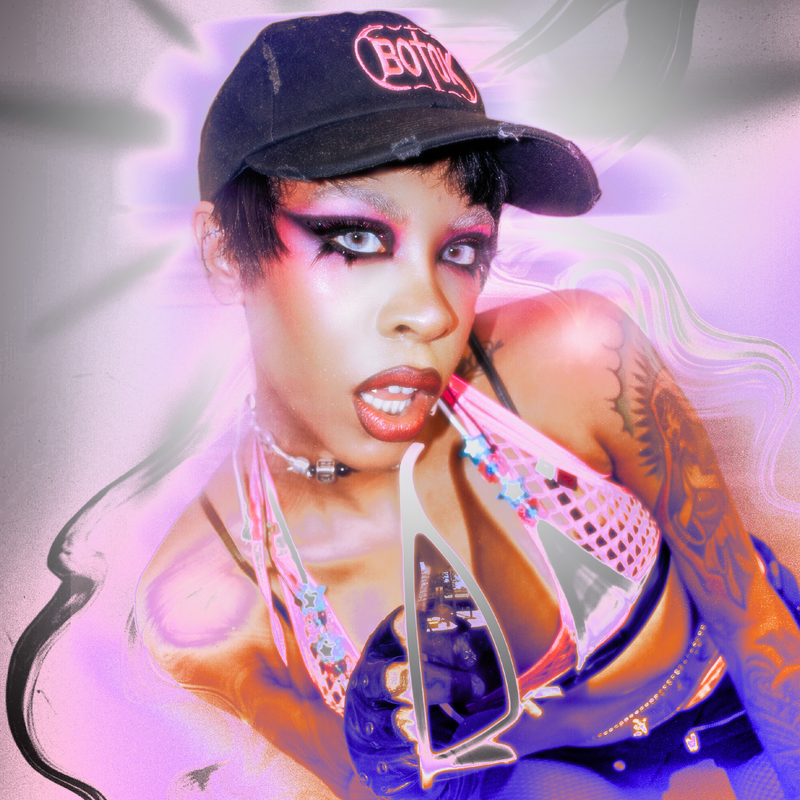 SPOTIFY APPLE MUSIC YOUTUBE INSTAGRAM FACEBOOK
Rico Nasty is an American rapper whose voice is instantly recognisable the moment she opens her mouth. Her blend of trap with punk vibes, the unpredictability of hyper-pop and a bit of heavy metal attitude is unparalleled in today's music scene. The proof is in the millions of streams of her songs and videos.

She released her first mixtape, Summer's Eve, in 2014 while still in high school. More independent releases followed, but her breakthrough came in 2017 with the mixtape Sugar Trap 2. She made even more of a splash with Nasty (2018) and Anger Management (2019) which made the annual charts of Rolling Stone, Pitchfork, NME and The FADER, among others.

She has also had some stellar collaborations with Doja Cat, Megan Thee Stallion, Kali Uchis, Boys Noize, Danzel Curry and Aminé.

She released her last mixtape Las Ruinas in 2022 and promises that her next work will go back to where it all began – the Sugar Trap era of recording.
Rico Nasty is definitely one of those artists you simply need to see live.

POHODA 2023 TICKETS