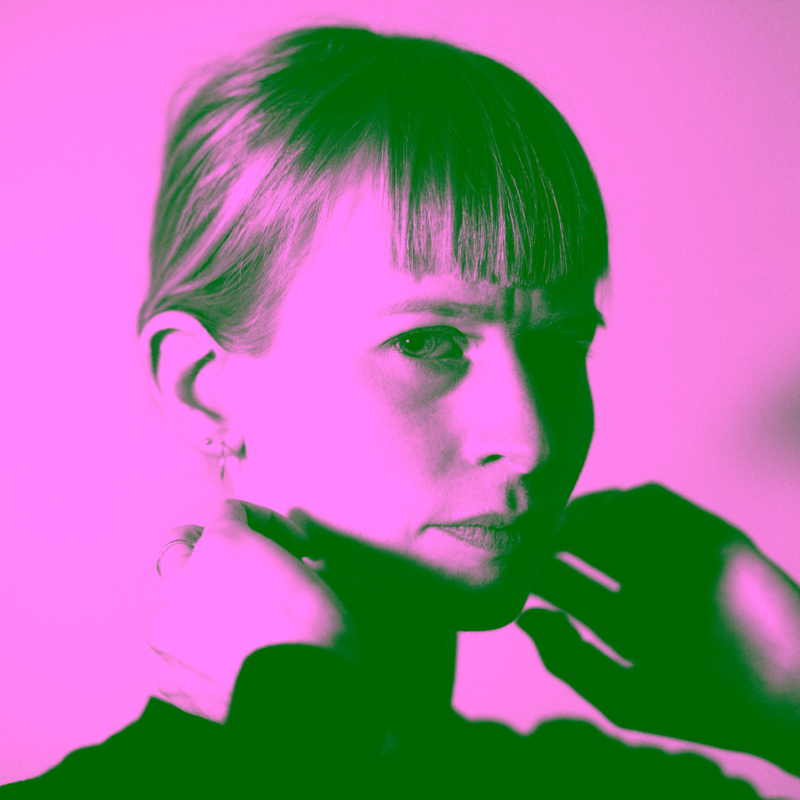 Website Facebook YouTube Spotify Instagram Bandcamp Twitter
Pohoda 2021 will also see a distinctive representative of Scandinavian songwriting, Jenny Hval. In September 2019, she released her seventh studio album titled The Practice of Love. The album is "a deep dive into what it means to grow older, to question one's relationship to the earth and one's self, and to hold a magnifying glass over the notion of what intimacy can mean." Pitchfork listed the album in their category of "Best New Music" and we will gladly add Jenny to the list of amazing singer-songwriters you can see at Trenčín Airport in summer.
The electro art-pop artist started out as a vocalist in several bands during her studies in Australia. After she came back home to her native country, Norway, she started making music and performing as Rockettothesky. Under this stage name, she released albums To Sing You Apple Trees and Medea.
Afterwards, she went back to using her birth name. In 2011, she released album Viscera, which made it to the lists of "Top Albums of 2011" compiled by Uncut and Review Online. In 2012, she collaborated with Håvard Volden on project Nude on Sand which resulted in the release of a brilliant eponymous album. With the follow-up album, Innocence Is Kinky, she attracted attention even more: with the average rating of 87/100 from respected media, the album made it to the list of top ten albums on Metacritic. The Quietus describes it as "a remarkable album, one which delves beneath the surface and returns with something both seductive and strange." She remained to be the critics' favorite after the release of her next album, Apocalypse, girl, which was listed in top albums of the past decade according to Stereogum or Pitchfork. According to The Guardian, "it is at once plaintive, savagely ironic and disconcertingly funny."
A year later, her album Blood Bitch came out. Its thematic pillars include horror and B-movies of the 1970s, menstruation and the work of Virginia Woolf. The album was placed fourth in "Best Albums of 2016" according to The Independent and ranked #1 in FACT Magazine's charts. In 2018, she again collaborated with Volden as part of the project Lost Girls (EP Feeling) and also worked on her own EP The Long Sleep.
In 2019, she released her seventh album, The Practice of Love. According to Pitchfork, "she brings her heady, personal text into the world of dance music to create an affecting, transcendental album that lives on the boundary of pop and the avant-garde." The album ranks #2 in The A V Club's list of 2019's best albums (with FKA Twigs ranking #1). Resident Advisor adds that "it's a privilege to be invited into Hval's private mental space. Like picking up a conversation with a much wiser friend, each new album compacts her advancing thought into a kind of guidebook, all her latest learnings folded in." The review sums it up as follows: "Obviously, Hval is anything but ordinary." You will get a chance to see this incredible writer and musician at Pohoda 2021.